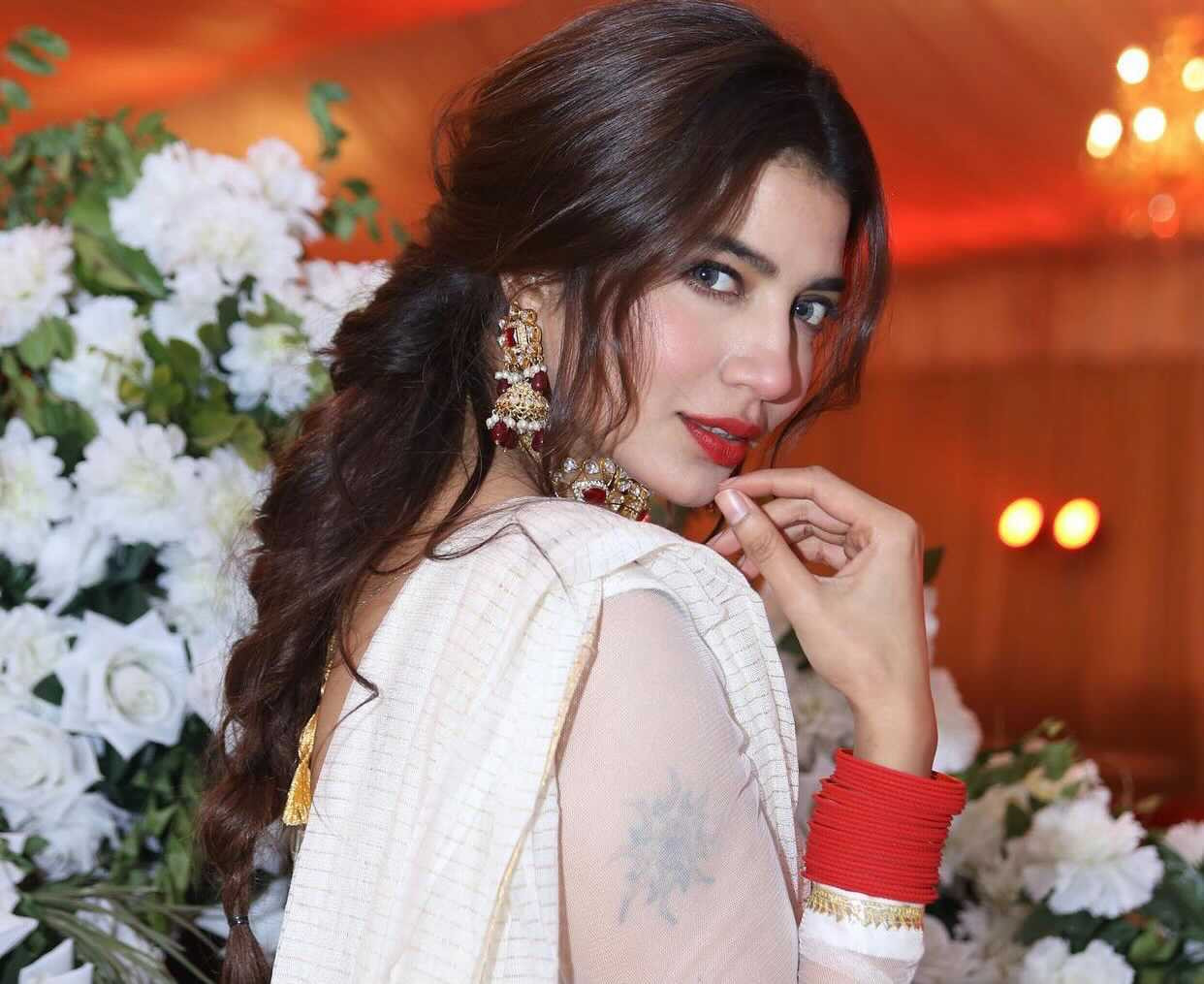 ---
Last week, Hania Aamir and Asim Azhar caused a ruckus on social media after sharing cryptic posts about bitter exes and bullying for being friend-zoned. Without naming names, the former rumoured couple took to social media and shared posts about a past relationship and the trolling that followed.
Now, model and actor Rabia Butt has shared her take on the matter, whilst talking about the importance of having a cordial relationship with an ex.
Hinting about the recent fallout between the exes on public forums, the Pehli Si Mohabbat star shared a video, saying, "Whatever has been happening on Instagram or on any other forums, we aren't talking about who's right or who's wrong. We're talking about whether your ex-lover deserves that after a particular time, you insult them in front of everyone?"
She went on to point out, "You have to respect him because at one point he was your favourite person in the whole world. You should respect your choice. The outsiders are always going to talk sh*t. You don't have to participate in it. Please be considerate of one another and don't air your dirty laundry publicly."
The Backstory:
It became evident that the former duo and now keyboard warriors either did not end things on an amicable note or had been avoiding confrontation since a long time. Whatever the case, the Jo Tu Na Mila singer figured it was time to pen an elaborate explanation for his 'insensitive' remark, following which, Aamir detailed her battle was not based on past grievances.
"Since things have come to this, where were all these people and their supporters for the past one and half year when everything was directed towards me?" he asked on his Instagram Stories. "People were constantly bullying me wherever they could. I stayed silent for a whole year and a half and one post hurt everyone's sentiments? A post which wasn't even meant for anyone." continued Azhar with a laughter emoticon.
But Aamir had a lot to say about the matter herself, and so she responded with no holds barred. Taking to her Instagram once again, she shared a series of posts to dispel the accusations pinned against her by claiming that her posts were never about past grievances, to begin with.
Aamir assured that she meant to tackle the ongoing cyber-harassment, misogyny and bullying which she, like everyone else, figured Azhar had become a part of – provided the timing of his tweet. "This is not about what he said or what she said… it is not and 'ex vs ex' debate. My complaint is against harassment and bullying on the internet. My complaint is against the man who committed this heinous act and the people who made it viral. My complaint is against a public figure (irrespective of any history) knowingly inciting hate by bullying a woman when she's trying to pick herself up after the disgust on the internet against her," said the Anaa actor.