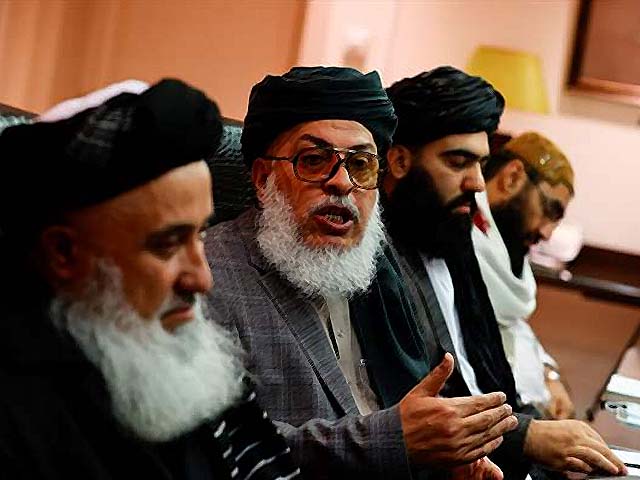 ---
India has for the first time opened channels of communication with the leadership of the Afghan Taliban, marking "a significant shift" in New Delhi's stance of not engaging with the group.
Afghanistan's Tolo News said the outreach by India is being led by the country's security officials and has been limited to groups or leaders perceived as "nationalists" or outside the influence of Pakistan and Iran.
The report, quoted by the Afghan media outlet and originally from an Indian publication, states that communication has been underway for some months and continues to be "exploratory in nature".
Among the leader's contacted is the deputy leader of the Afghan Taliban, Mullah Baradar. The report adds that though messages have been exchanged, there is no confirmation of a meeting.
Read: Pakistan objects to India's inclusion in Afghan endgame
"But there has been a huge shift since then and there are some who think it might be better to have a line of communication with some Taliban leaders," said the Hindustan Times in the original news report.
It added that the Haqqani network or the Quetta Shura were not contacted.
Earlier in March, Pakistani officials voiced concerns over the US proposal to invite India at the UN-sponsored meeting of regional countries aimed at adopting a "unified approach" on the Afghan endgame.
Pakistan's opposition stems from the fact that only those countries which share borders with Afghanistan should be part of the process.
The US may withdraw all its forces from Afghanistan by July 4, well ahead of the September 11, 2021 deadline set by President Joe Biden last month.
The US began drawdown from May 1 and the process was supposed to complete by September 11, as per the revised plan given by the Biden administration.
However, the US has changed the plan and wants to leave Afghanistan at the earliest, Foreign Minister Qureshi said earlier.
The US and Nato have around 9,500 troops in Afghanistan. The accelerated withdrawal has raised fears that the country might slip into another phase of civil war.
Originally, the US was to withdraw all troops by May 1, as part of the Doha agreement signed in February 2020. However, after months of review, President Biden extended the deadline from May 1 to September 11.
The Afghan Taliban reacted sharply to the decision and termed it a violation of the Doha deal.
The insurgent group has since been refusing to join the peace efforts and unwilling to attend the Istanbul Conference being convened by the US in cooperation with Turkey, Qatar and the United Nations.
COMMENTS
Comments are moderated and generally will be posted if they are on-topic and not abusive.
For more information, please see our Comments FAQ