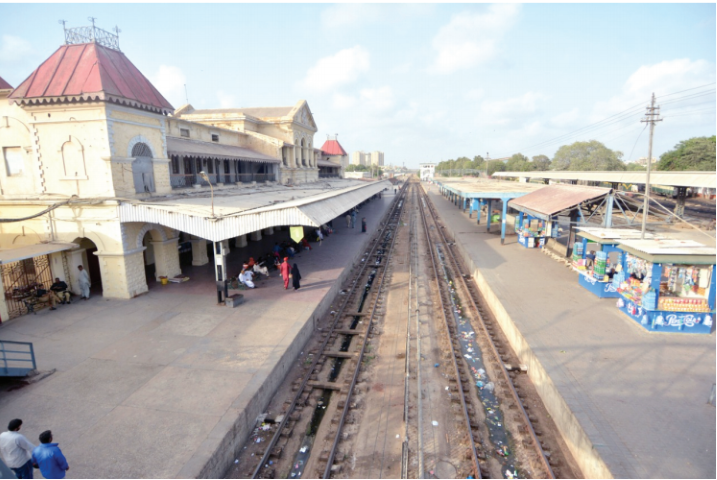 ---
KARACHI:
Distraught relatives of passengers killed and injured in train crash near Daharki complained of irresponsible behaviour of the railways authorities in disseminating information about the victims.
"The help desk set up by the Pakistan Railways at the Karachi Cantt Station is useless, the personnel failed to provide information about the train crash victims," said a relative of a passenger of the Sir Syed Express which collided with derailed Millat Express early on Monday morning. Millat Express was heading from Karachi to Sargodha when it derailed, spilling carriages onto the track carrying Sir Syed Express from Rawalpindi in the opposite direction.
The crash left over 62 people dead and at least 100 injured. While rescue work continues, many are still missing.
Relatives searching for the near and dear ones on board the two trains told the media people at Karachi Cantt Station that the railways authorities have not provided them any information at the help desk. The cell phones of the crash victims are also unreachable, the batteries would have died out, they said. "The helpline number publicised in the media for information about the victims is also shut," a relative of another train crash victim said.
Train service suspended Pakistan Railways suspended train operations on the affected tracks for 24 hours. Subsequently, trains travelling to and from Karachi to various cities of Punjab did not chug out from the yards at the railway stations.
According to the spokesperson of Karachi Railway, Awam Express, Bahauddin Zakaria, Hazara Express and Shalimar Express have been suspended today (Tuesday). These trains will not run up and down.
According to the spokesperson of Karachi Railway, 100 per cent refund will be paid to the passengers who have confirmed tickets. The Pakistan Railways has also cancelled several Up and Down trains between Karachi and Lahore due to the train accident.
According to the PR spokesperson on Tuesday, Shalimar, Green Line, Jinnah Express, Karakoram Express, Business Express and Karachi Express trains running KarachiLahore-Karachi have been cancelled too