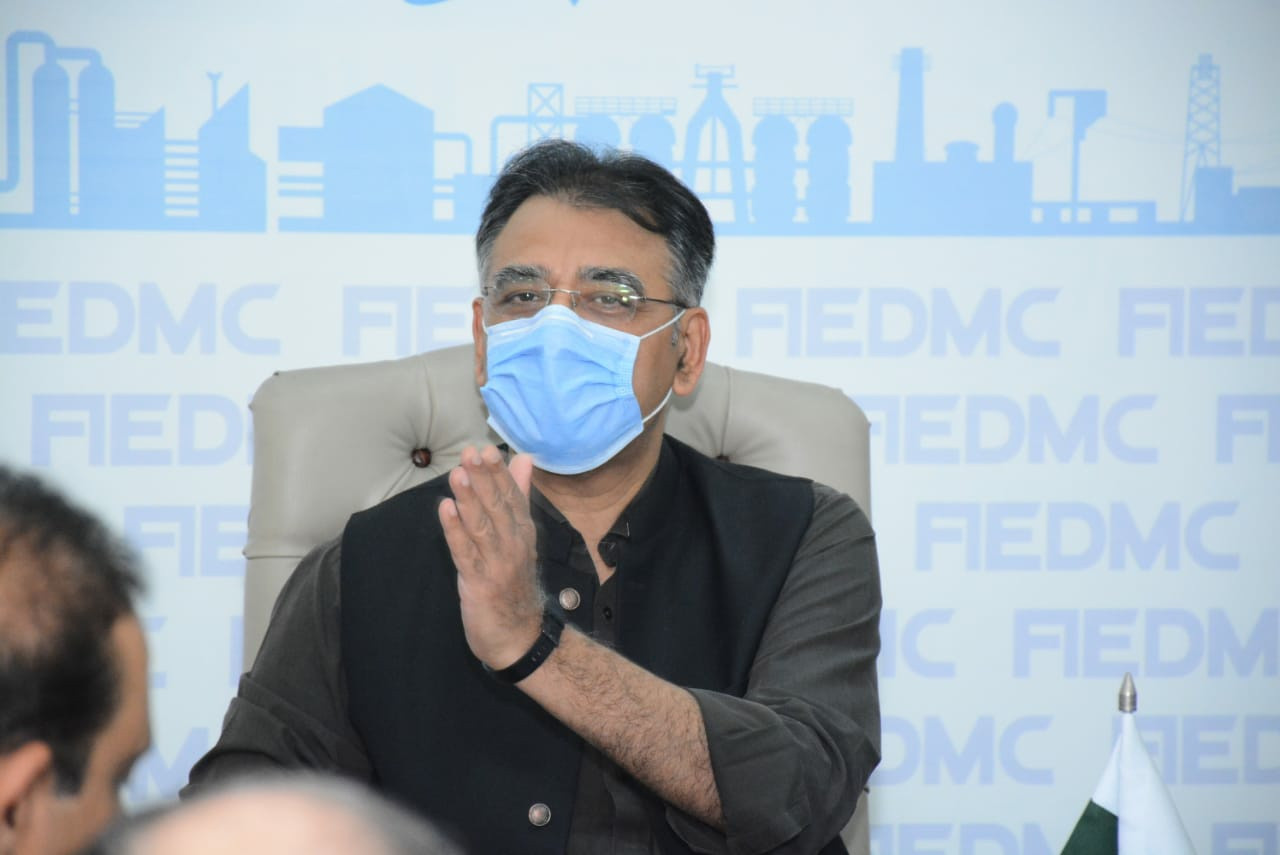 ---
Dismissing reservations of Sindh Chief Minister Murad Ali Shah, Federal Minister for Planning and Development Asad Umar has said the Centre was spending "billions of rupees" on several projects in the province.
"Centre works for the welfare of Sindh's people and not for its government," he said while addressing a press conference in Islamabad on Tuesday.
CM Murad last week expressed his reservations over the upcoming budget, saying that ever since the PTI-led government had come to power, it had been "biased" towards the province.
In a letter to Prime Minister Imran Khan, the provincial chief executive complained that Sindh's projects were ignored in the Centre's Public Sector Development Programme (PSDP).
He added that the federal government wanted to interfere in the affairs of the province through the Sindh Infrastructure Development Company Limited, "similar to how the British ruled India through the East India Company".
Read more: Sindh not getting its fair share in budget: Murad
Umar while responding to CM Murad's objections said any province including Sindh cannot dictate the Centre about the federal development budget.
"It's prerogative of the federal government to spend money on projects of its own choice. However, we do take provinces' input," he said. "But they cannot dictate the federal government," he stressed.
The minister said the federal government was even taking care of garbage, building streets and drains in Sindh. "It's not our job and it's the duty of the provincial government," he remarked.
Umar said the federal government was also working on water projects worth billions of rupees in Sindh to resolve the chronic issue.
"Sindh government has not developed a single inch of motorway in the province. All motorways are being developed by the federal government through public private partnership," he added.