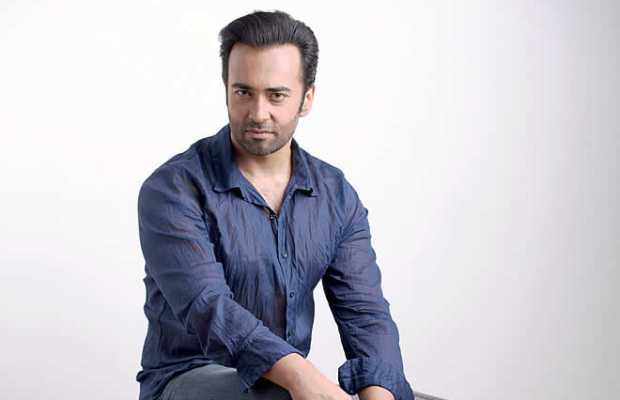 ---
Overload's frontman Farhad Humayun passed away on Tuesday, the band announced on social media. Taking to the Facebook page, a post read, "The magnificent Farhad Humayun left us for the stars this morning. Stoic in the face of challenges, uncompromising in his values, generous to a fault, witty as hell! Fadi was far too ahead of his time, both in spirit and art."
The post further read, "He would want us to celebrate his life, so we request his family, friends and fans to honour him and say a prayer for him today."
Soon after the news broke out, Overload's former lead vocalist Meesha Shafi took to social media and paid tribute to the late musician. Many artists took to social media and shared their memories of Farhad. Meesha Shafi, HSY, Ahmed Ali Butt, Salman Ahmed and others remembered Farhad.
Meesha Shafi
RIP Fadi. Thinking only of the good times we shared. My career in music began with Overload. We were at loggerheads at times but made some undeniably good music on the way. This is just one of those brilliant songs. Sharing this in your memory."
Ali Zafar
Goodbye old friend. You were an inspiration for so many. Your contribution to music and in people's lives cannot be defined in a few lines. You were more than a musician and a performer. You were a fighter, destined for greatness and great you were. Rest in Peace.
Adnan Siddiqui
Shook to know about the passing away of Farhad Humayun. A young, talented life snatched by the cruel hands of fate way too soon. Life is so fragile. May Allah grants him a higher place in Jannah. Ameen.
Mooroo
I grew up listening to overload, being inspired, electrified and entranced by it. Farhad Humayun was my Pakistani musical hero through my teenage years. Sad to hear he passed away and suffered from cancer so. He will always be the king of the drums.
Abbas Ali Khan
RIP peace dear Fadi. Tu kamal tha yaar (you were brilliant). See you on the other side.
Salman Ahmad
Very sad news tonight. A dear friend and innovative percussionist, a talented composer of Overload Farhad Humayun.
Anoushey Ashraf
To Allah, we belong and to Him, we shall return.
Picking up each time from where we left off last time was our specialty. With you, friendship was effortless. You smiled through all your trials and tribulations and stayed positive to a point that I'm struggling to accept this loss. I always felt you'd get past this, you made us feel that way.
Thank you for always opening your heart and making me see the upside of life forever ready to give advice and courage to a friend who needed it carrying the burden of that dreadful tumour yourself but taking it so gracefully in your stride.
Cant get my head around the fact we won't meet in this world again Farhad. But you lived so vibrantly in this short stay on earth, you lived more than most people around you. Today, I don't mourn you. The loss is ours indeed, but celebrating your time here makes me smile and helps me navigate through the emotions I feel at the moment. You'd want this celebration even if it comes with a few heartfelt tears. I got some Rock music going too. If I listen hard enough, I can hear you say 'array yaar, it's actually pretty awesome up here and im making some great tunes'
Meanwhile, enjoy making music and entertaining all those who now savour the immense pleasure of your company. Indeed the one's still here are poorer without you. Gone too soon. Lahore will never be the same. Farewell dear friend, until we pick up next time exactly where we left off last time. Rest in peace.
Umair Jaswal
Devastating news! Still can't wrap my head around it. All my prayers for him and his family!
HSY
This feels so unreal. To write a tribute to a friend I've known for 30 years. From the moment we met, I recognized that Farhad was the talented one, the driven one, and the unstoppable one amongst us all. I admired him. His passion for music was awe-inspiring as was his gentle and kind manner in which he communicated. Fahdi was a star before he was one because of his sheer talent. His talent was larger than life. This is a huge loss for the people who knew and loved him and for the world of Music. Today we mourn the loss of a friend and an icon. My heart goes out to his family. May you rest in peace, my friend. Your music will live in all hearts forever.
Ahmed Ali Butt
Today Farhad Humayun left us, I have known you almost all my musical life. From Lahore underground days to our professional lives... my friend you have always been ahead of your time. Your passion for music and arts was incredible and the way you truly followed your heart. You will always shine on like a crazy diamond my friend and your work will live forever. Thank you for your kindness, your friendship and your inspiration my brother. Allah blesses your soul Ameen.
Faysal Quraishi
Today I choose to celebrate your life even more than I ever have in the past. You are and always will be the only one of your kind. Gone too soon my dear friend. Rest in power till we meet again.