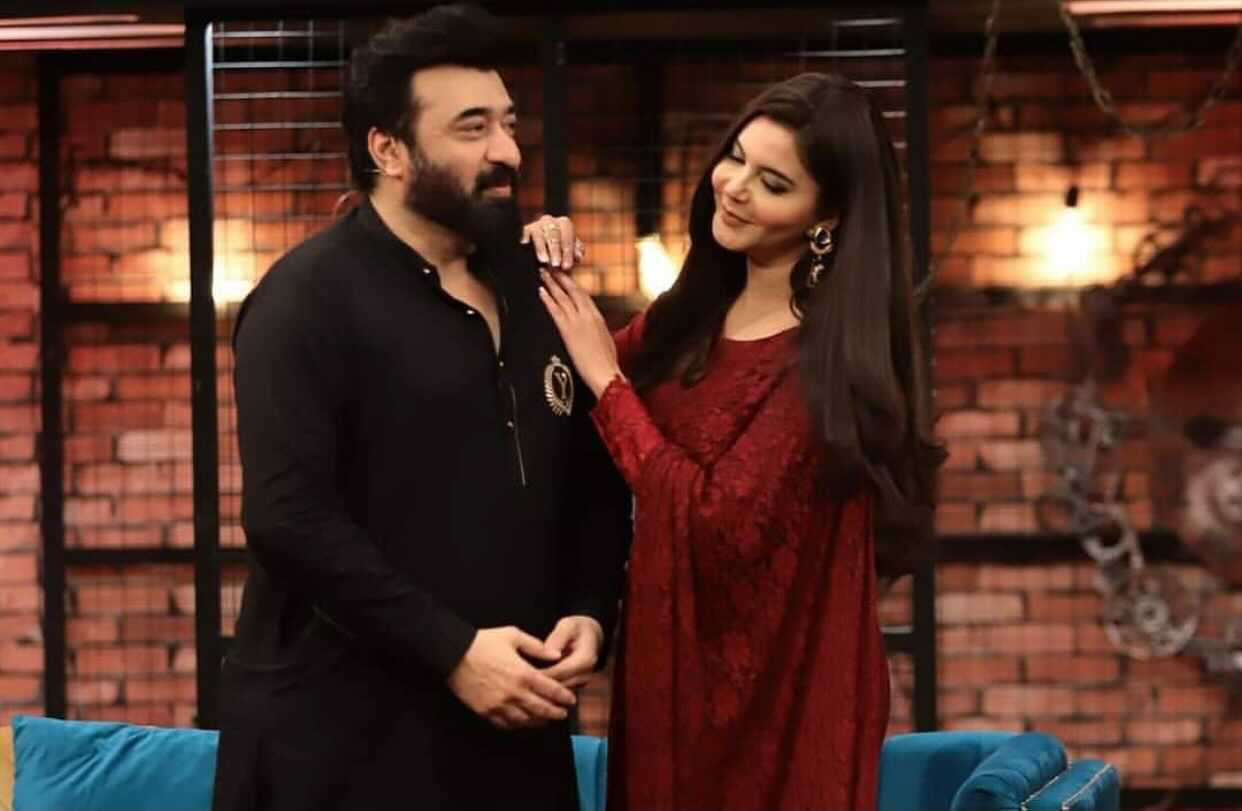 ---
In a recent appearance on Time Out with Ahsan Khan, morning show host Nida Yasir and director Yasir Nawaz, shared details of their experience in the entertainment industry. The couple, who also recently celebrated their 19th wedding anniversary, has worn several different hats throughout their careers. The two have acted in television serials and collectively produced the 2015 film Wrong no., its sequel Wrong No. 2, as well as the 2017 film Mehrunisa V Lub U.
The couple rose to fame after starring in the sitcom Nadaaniyaan debuted in 2009. The show followed the lives of the Yasirs, starring Nida, Yasir, as well as Yasir's brother, actor and director Danish Nawaz.
Speaking about the show, Yasir shared, "Before Nadaaniyaan, I had never directed or acted in a sitcom. I had only done serials but then I thought maybe we should do write something on our family. So that's where it started. But, believe me, we had 100 episodes, and out of those 100, we had fought during 50 to 60 of them."
He further elaborated, "The project could not go on for a longer period because we all had our own separate identities. I felt Nida, me and Danish had started taking everyone else for granted and that's when we decided to call it off. Having said that, we weren't trying to milk our identity as a family or as a trio, had that been the case we could have gone for another 1000 episodes."
Nida, while speaking about her husband's reluctance to direct TV serials, shared, "When I watched Danish's drama Chupke Chupke, I liked it so much that I asked Yasir to please get back into TV direction. The connection with people is different."
Talking about her morning show, Nida explained that she is very involved in the process of coming up with ideas for different episodes. "I either focus on my morning show or the household; there's isn't much else on my plate. So the show occupies most of the time and then I have a team that also pitches in but most of the times it's just me," she explained.
"Interviews with known people usually get very high ratings but as soon as we switch to something more educational or informative the numbers fall. I love the more informative shows and so does the more educated demographic," added Nida.
Yasir spoke of his reluctance to take on acting again, saying the experience was not a pleasant one for him. "Acting disturbed me a little. There were a lot of reasons. I just didn't enjoy it. I always regretted getting into acting, it was that bad."
Elaborating further, Nida spoke about the issues Yasir has faced with co-stars in the past. "As an actor, Yasir had some difficulty working with Alizeh Shah. There wasn't enough chemistry, even though Yasir gets along well with everyone. But, as a director, no one has ever bothered him," she shared. She later added, "You have to be careful who you work with. You need to look into who you are going to be cast along with."