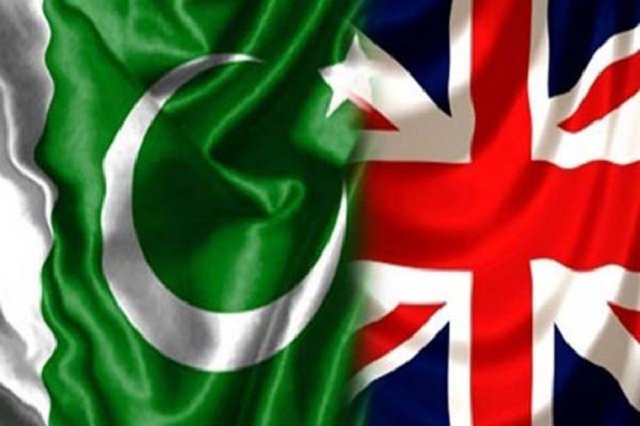 ---
ISLAMABAD:
Senate Chairman Sadiq Sanjrani on Sunday maintained that the government's investor-friendly policies, infrastructure development and the provision of business opportunities to industrialists had strengthened the country's economy.
"There is a vast potential for bilateral trade between Pakistan and the UK," he said while addressing the UK-Pakistan Business Awards ceremony in Islamabad.
He also commended the role of the UK Pakistan Business Council, which organised the event in association with various other organisations.
Speaking on the occasion, Senator Faisal Khan Javed said business awards would not only encourage those who had rendered outstanding services in various walks of life but would also significantly improve the performance of the award-winning institutions.
"Such events help in the development of industry and trade," he added.
Read 'CPEC no threat to British interests'
Provincial Industries Minister Mian Aslam Iqbal said commercial activities were increasing after the third wave of the coronavirus outbreak.
"The UK Pakistan Business Council has organised an award ceremony to provide an excellent opportunity for industrial and commercial establishments to showcase their services," he observed.
Khursheed Barlas, the president of the UK Pakistan Business Council (Pakistan Chapter) and Ata-ul-Haq, the central secretary general, thanked the participants and pledged to continue playing their role in boosting the country's exports and economic growth.
During the function, the awards for outstanding performance were handed over to Islamabad Deputy Commissioner Hamza Shafqat, Islamabad Chamber of Commerce and Industries President Sardar Yasir Khan, Rawalpindi Chamber of Commerce and Industry President Nasir Mirza, Capital Smart City, Lahore Smart City, Fair Deal Marketing, B4U, SR Group of Companies, Saif Rehman Niazi, Gharana Group, Pakistan International Airlines, Faisalabad Industrial Estate Management Company, Chen One, Lahore Fashion, Royal Business Solutions Real Estate, Q Marketing, Tanveer Associates, Roots Schools and Colleges, Raja Mujahid, Beaumont Estate, Property Times Pvt Ltd, Land Pakistan Group of Companies, Hassan Nader, Aurangzeb Khan, One Dollar Two Dollar, Syeda Misbah Kazmi, Vegas.pk, Express Media Group and British Air.