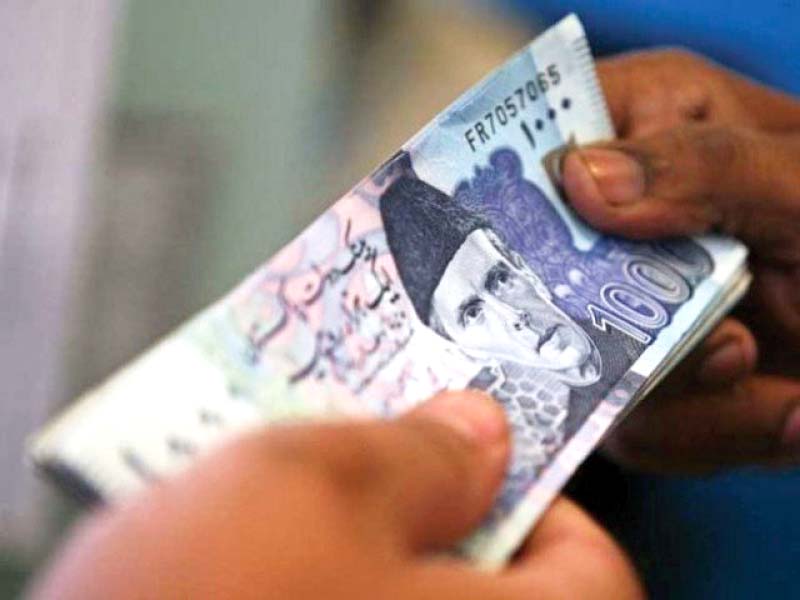 ---
ISLAMABAD:
The gross domestic product (GDP) growth would be 3.94%, announces the National Accounts Committee. No, it won't be since the State Bank was not in unison, object some experts and media men.
Hey listen, we were on the same page, comes the rejoinder from the State Bank. But this still can't be, voices are raised. Why? Because the IMF didn't give this figure and the World Bank's projection was also different.
For the last few days, the GDP growth figure has become the major interest for almost every budget-related debate. Even international media houses are taking on Pakistani ministers on this issue. Was there any promise of relief to the common man in the budget, no one remembers. Should one hope for ease in the cost of living, nobody bothers. Will there be any relief for the salaried class and pensioners, who cares.
The only and prime concern is to meet the stipulated GDP growth rate. Once it is achieved, everything would fall in place, they are convinced.
Incidentally, the budget month in Pakistan is the hottest for the year, yet it gives spinal chills to millions across the country. While those grey-haired 'doctors' having travelled to Islamabad in comfy business classes and well rested in five-star hotels, gather in some cosy conference hall with their eyes focused on the digital screen popping up changing graphs and tables, and start haggling over fractions of figures, right at that moment somewhere a labourer with a huge pile of bricks on his head is climbing shabby rungs of some 30 feet high wooden ladder to a third floor lintel with sun scorching over his head and nearby a cattle grazer is stumbling through rough and thorny terrains with earth torching under his bare feet. Both these poor chaps along with hundreds of thousands like them, busy thinking about their not-so-lucky children to attend schools and ailing parents deprived of medical help, are in total oblivion to the intrepid efforts of those brilliant minds in that cozy hall to fix the fractions in place, and equally oblivious are these brilliant minds to the plight of those labourers, grazers and the millions like them.
Each year at the same season, the ubiquitous "people's budget" rhetoric starts buzzing around all over through speeches, seminars and media talks. Ministers and advisers start sharing good omens and hopes with people in simple words, but then as the budget days come closer the debates suddenly become too technical, not comprehensible by the ordinary mind. About a dozen economic indicators like the current account deficit, policy rate, inflation, debt-to-GDP ratio, foreign exchange reserves, FDI, remittances, etc take the central place in the debates.
Precarious data comparisons
Various theories and opinions creep in through the print and electronic media, and social media too these days. There are comparative figures, yes comparison of various national economic and social indicators with other countries.
These comparisons are very interesting and precarious. Those who intend to undermine the government would select such indicators, countries and periods, where Pakistan's performance may seem dismal. Those who want to be friends make their own choices, thanks to the freedom of choice. What the readers fail to understand is the lack of internal cohesion and relevance of such comparisons – what if our literacy rate is lower than a certain South Asian country this year and what if our remittances are higher than a certain Latin American country that year!
Read more: OECD sees higher world GDP growth
What another country's rapid advancement in IT has to do with our poor rice crop in a year! But why object, analyses are analyses, experts are experts. Somehow all the discussions invariably boil down to GDP growth estimates, for the completed year and year(s) to come. Different estimated figures are presented by different quarters. All different figures are usually with variance of decimals and fractions. Every figure is backed or opposed vehemently by the proponents with daggers drawn as the phrase would go.
An air is created in such a way that if this or that particular level of GDP growth is achieved, there would be prosperity, calm, happiness and peace everywhere and missing that will be disastrous.
True that the macroeconomic picture with all economic variables and their sensitivities are to be in sight of policymakers all the time, however, all this plethora and labyrinth of variables and their linkages may not be of any avail to the general public.
Common man's economics is peculiar and confined to his daily socio-economic requirements.
Poor pedestrians, clad in dust left behind by speedy SUVs of billionaires, don't want to know the movement of Gini coefficient, an unemployed degree-holder incapable of buying basic necessities might not want to see the shape of Phillips Curve, and parents forced to send their young children to bungalows and auto workshops are certainly not interested in the intricate legal language of international covenants on child labour. Steps and only steps are needed to redress the problems of such people – not words, speeches, conferences or incomprehensible analyses and comparisons.
Pro-people measures
Credit cannot be taken away from the present government for taking some timely pro-people steps. One shouldn't be shy and miser in accepting the calculated and targeted efforts of the government to deal with the Covid-19 havoc that has left even many a developed economy crumbling under its pressure.
Pakistan's endeavours in keeping wheels of the economy running on one side and keeping the spread of pandemic to minimal on the other, are being acclaimed and admired globally. Besides family support during lockdowns, the ongoing Ehsaas programme and 'Koi Bhooka na Soye' are the initiatives that promise relief to the deserving poor.
The recently started "Kamyab Jawan – Youth Entrepreneur Scheme" is another laudable initiative. Microfinance and small loan schemes have been recognised as very effective interventions all over the world. Such schemes entail little risk of default and yield long-run fruits by reducing poverty and unemployment. Adequate governance, concerted monitoring and ruthless accountability are, however, required to make such initiatives permanently successful features of a welfare state.
It may humbly be submitted that no specific post-budget seminars, conferences, media talks, briefings and debriefings are called in order to analyse the efficacy of the budget.
There is a simple yardstick. After, say a quarter, the announcing of budget and putting new measures in place go to the general public - the people – and ask them how they feel. If they say they were better off as compared to previous years, the budget was all fine, the policies were right and the vision was clear.
If they answer the otherwise, please get a short leave from these GDP enhancing gurus and take steps for people. If each year is passing without changing the aggregates of ordinary man, why count the decimals.
The writer has retired as joint economic adviser to the Government of Pakistan, works as development consultant, writer and analyst
Published in The Express Tribune, June 7th, 2021.
Like Business on Facebook, follow @TribuneBiz on Twitter to stay informed and join in the conversation.