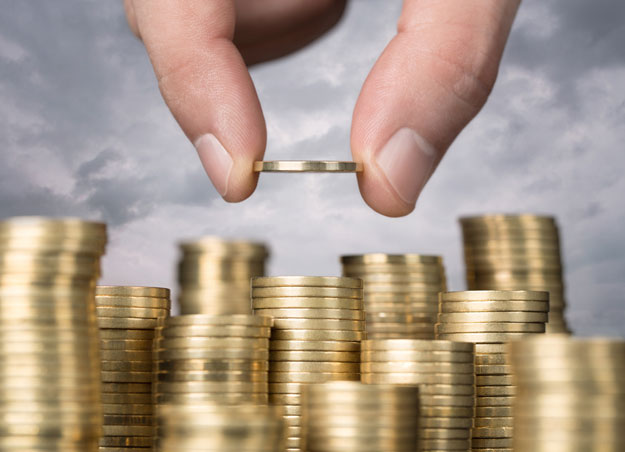 ---
ISLAMABAD:
When the National Accounts Committee published an estimate of 3.94% economic growth based on the July 2020-April 2021 period, it caught most of the commentators by surprise and the estimate was disputed.
In this article, we argue that this should not have been the case, using insights obtained from our analysis.
For the last 18 months, we have published a monthly index, which takes into account Pakistan's macro-economy based on the analysis of four periodic datasets: trade volume (TV), Consumer Price Index (CPI), Quantum Index of Large-Scale Manufacturing Industries (QIM) and Long-Term Financing Facility (LTFF). From July 2020 to April 2021, the index has exhibited an upward trend, registering a growth of 19%. It shows that the economy has demonstrated positive growth for all but two months.
Over a 12-month period, the Pakistan Prosperity Index (PPI) depicts an upward trajectory, reaching an all-time high of 128.1 in March 2021. This figure signals an increase in economic prosperity, largely driven by improved business sentiment despite the pandemic.
During March 2021, the increase in trade volume and private sector lending outweighed the decline in purchasing power and output of large-scale manufacturing, thus resulting in the increase in the prosperity index.
With the exception of three months, ie August 2020, February 2021 and March 2021, the large-scale manufacturing exhibited a positive growth throughout the period under review.
On the other hand, the purchasing power (inverse of inflation) showed a slight improvement for two consecutive months, ie December 2020 and January 2021, but declined during the rest of the period under review.
Read more: Economy growing but concerns remain
The year-on-year inflation came in at 9.1% in March 2021, which further suppressed the purchasing power. This inflationary pressure has been on account of increase in prices of basic food items and higher energy prices. In terms of private sector credit, long-term financing facility has been on the rise during the period under review, standing at an all-time high of Rs325 billion in March 2021. Private sector credit sustained its expansionary trend owing to recovery in economic growth and subsidised borrowing rate.
On the external front, Pakistan's trade volume remained volatile throughout the period due to dwindling global demand as a result of the pandemic.
Other factors contributing to the dwindling trade performance included inflationary pressures, hikes in electricity tariffs and micro-smart lockdowns. As of March 2021, the trade volume stood at Rs1.2 trillion, increasing by 17.6% month-on-month.
Apparently, the measures taken by the government which included relaxing Covid-induced restrictions, cutting policy rate and providing relief packages to industries in order to shore up economic activity are finally paying off.
The increased economic prosperity, as measured by the PPI, supports the provisional GDP growth estimate of 3.94% for the 2020-21 financial year, as released by the planning ministry. There seems to be a strong correlation between the PPI and the economic growth rate as both exhibit an upward trajectory.
In addition to these variables, a record growth in all crops except for cotton has significantly pushed the economic growth upwards. Higher consumption fueled by the increasing flow of remittances certainly helped as well.
What lies ahead?
Recent bullish episodes at the Pakistan Stock Exchange suggest that the market is beaming with confidence and Pakistan is pivoting to growth. What is notable is that this growth has been backed by reforms, most notably in the exchange rate mechanism.
Also, government decisions to raise electricity tariffs twice despite the political backlash were a good sign. This is where commitment to the IMF can help.
The government must demonstrate greater commitment to reforms without which growth will not be sustainable. Aggressive privatisation and cutting down wasteful expenditures should be its high priority.
Tax and tariff reforms at the structural level are direly needed and latest news suggest that the government is serious. For example, it has indicated the withdrawal of customs duty on the import of 600-plus raw materials – a step which is likely to boost industrialisation.
Lastly, as we presented to the Planning Commission in April, the government should not merely target growth, it should also go for economic transformation.
It must plan for a fundamental resource re-allocation from inefficiencies, both in the private and public sectors, to efficiency and innovation.
As the government finalises the budget, it will become clear to what extent it is committed to these reforms. While it may have to take more unpopular decisions in the next two years, it must stay above electoral temptations. It should also close its doors on the selected business groups lobbying for exemptions, rather it should present budget as a policy to stimulate private sector-led and sustained growth in general.
The writers are associated with PRIME, an independent economic policy think tank based in Islamabad
Published in The Express Tribune, June 7th, 2021.
Like Business on Facebook, follow @TribuneBiz on Twitter to stay informed and join in the conversation.