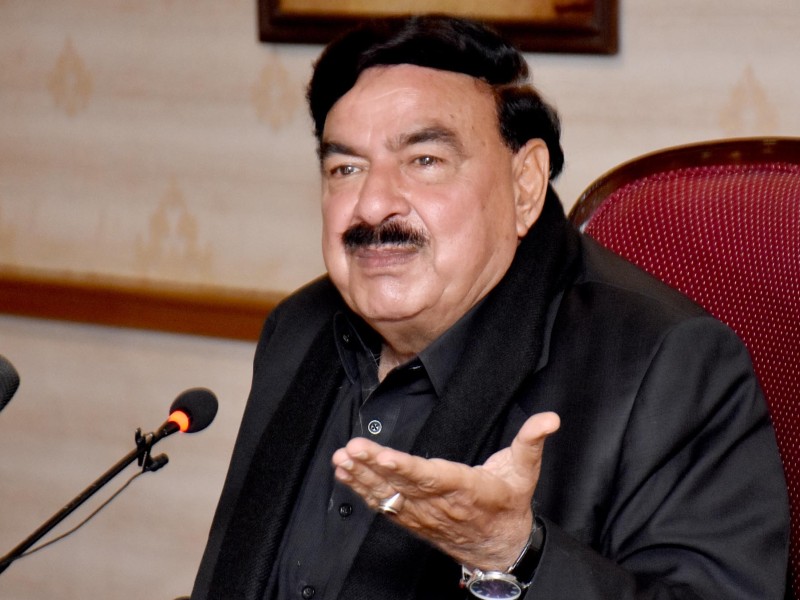 ---
PM 'personally looking into' Chinese vaccine issue with Saudi Arabia, other countries: Rashid
Interior minister says 'does not see any opposition' against PM Imran; terms rivals useless, ineffective
---
ISLAMABAD:
Interior Minister Sheikh Rashid said on Sunday that Prime Minister Imran Khan was personally handling the matter related to Sinopharm vaccine's non-acceptance in Saudi Arabia and some other countries in the Middle East.
"[The PM] has also told the cabinet that he is in touch with the [Middle Eastern] countries concerned in this regard," Rashid said.
The minister's remarks came as he addressed a press conference in Islamabad this afternoon.
"Sinopharm is a great vaccine and I salute the Chinese' cooperation in this regard," the minister added.
On May 22, the Foreign Office said that it had taken up with the Saudi government the issue of the kingdom denying entry to Pakistani Hajj pilgrims, who were vaccinated against Covid-19 with Chinese jabs.
It asked the Saudi authorities to register Chinese vaccines including Sinopharm and Sinovac in their list of approved jabs.
The FO informed the kingdom that it was difficult to obtain vaccines from countries other than China.
Read Shehbaz Sharif's name not included in ECL: Rashid
It further said now that a large population of Pakistanis had been administered with the Chinese vaccine, doctors did not recommend giving them another jab.
On June 3, Federal Minister Asad Umar said Pfizer vaccine would be available only for intending Hajj pilgrims due to the limited capacity.
Umar maintained that the government has already established a mass vaccination centre at F-9 Park to vaccinate 7,000 citizens daily through 75 counters. He added that 100 trained professionals would remain on duties and standard services would be provided to the citizens at the centre.
'Ineffective opposition'
Regarding the opposition's emerging role against the incumbent government, Rashid said, "I do not see any opposition against [Prime Minister] Imran Khan."
Terming the opposition "ineffective and useless", the interior minister said the same opposition had issued last year December as the deadline for the incumbent government's ouster, but it [the government] was now about to present another budget.
To a question regarding Pakistan Muslim League-Nawaz (PML-N) supremo Nawaz Sharif, Rashid said, "Nawaz succeed in hoodwinking [the government] and Imran Khan regrets that too, but we stopped [PML-N president] Shehbaz Sharif [from going abroad]."