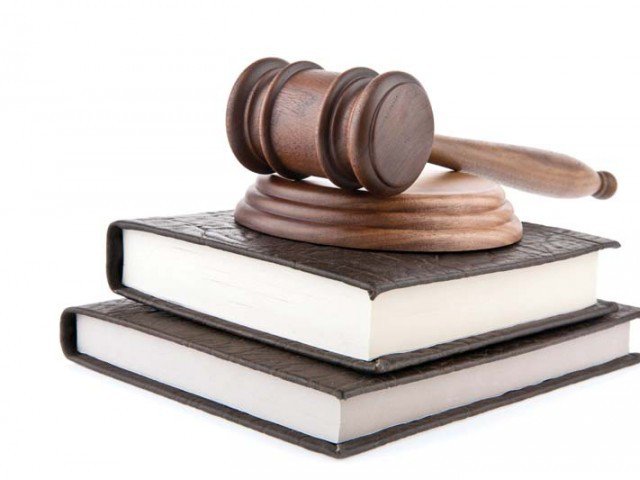 ---
LAHORE:
Chief Justice of Pakistan Justice Gulzar Ahmed on Saturday called for improvements in the judicial system to ensure rule of law in the country.
Addressing the launching ceremony of a book about civil and criminal law, Justice Gulzar Ahmed said there was a need to address procedural and systemic inefficiencies in the judicial system, besides improvements in structure and other facilities to secure the goal.
He said it was incumbent on the state to make more investments in order to ensure accessible and expeditious justice.
Justice Gulzar Ahmed highlighted the need to increase the number of tribunals and district judiciary.
The CJP appreciated the efforts of the research cell of the Lahore High Court (LHC) in preparation of the book, adding the book covered all major topics and hoped that it would prove to be beneficial for the district judiciary in managing and deciding the cases speedily.
However, it was not an alternative to research, as the work of a judge was based on research and it was a laborious task, he added. He hoped that the book would improve with the passage of time and more topics would be added to it.
He congratulated the Chief Justice of the Lahore High Court on the establishment of commercial courts, stating the courts will open new avenues for business.
He said that it was a matter of pride for the Punjab judiciary that the first commercial court of Pakistan was set up here, adding no unnecessary delay should be made in commercial matters as it was directly related to the country's economy and investment.
The CJP lauded the judges for their relentless services amidst the threat of coronavirus pandemic, acknowledging that judges were delivering justice against all odds.
He said that COVID-19 also affected the working of the courts but all measures were taken to ensure that delivery of justice was not delayed. He said that the courts remained functional throughout the year, from lower courts to the apex court.
LHC Chief Justice Muhammad Qasim Khan also addressed the ceremony and appreciated the performance of the district judiciary, as it decided more cases in 2020 than the previous year despite the COVID-19 pandemic.
Chief Justice Qasim Khan said that timely decisions in the cases of overseas Pakistanis resulted in increased foreign exchange, adding that Punjab government will soon make laws for the facilities of overseas Pakistanis.
"We have to go to greater lengths to improve the existing system and fix its flaws," the LHC chief justice added.
Last year, the LHC chief justice had issued a notification, calling for the formation of commercial courts and selection of district and civil judges for hearing commercial cases.
In April, Punjab Planning & Development Board in collaboration with World Bank and International Finance Corporation organised a colloquium on the promulgation of Commercial Court Ordinance 2021. The ordinance seeks to ensure swift disposal of commercial disputes.

(With additional input from APP)