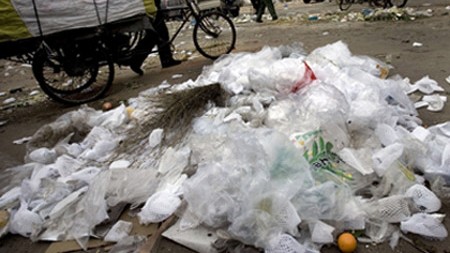 ---
PESHAWAR:
Khyber-Pakhtunkhwa Environmental Protection Agency (EPA) Director General Dr Amhad Ali Khan on Saturday said they had imposed ban on manufacturing of plastic bags as well as sale and purchase of polythene bags to protect environment.
"The step is taken to protect humans, wildlife and aquatic creatures from threats of plastic pollution and ensure restoration of ecosystem," he remarked, while talking to APP.
The EPA official said the agency had also banned biodegradable and non-biodegradable polythene products in the province and started actions against companies manufacturing, selling and purchasing polythene bags.
Cases are being filed against the violators, he said, adding the cases would be sent to the Environmental Tribunal, Peshawar for further action.
"The Environmental Tribunal has the power to impose a heavy fine from Rs50,000 to Rs5 million, confiscate the entire stock or impose Rs100,000 fine per day or send the accused behind bars," he said.
Muhammad Irshad Khan, a senior EPA analyst, told APP that polythene bags were a major contributor to plastic pollution in the country including K-P since these bags had made their way to the market in 1960.
Published in The Express Tribune, June 6th, 2021.