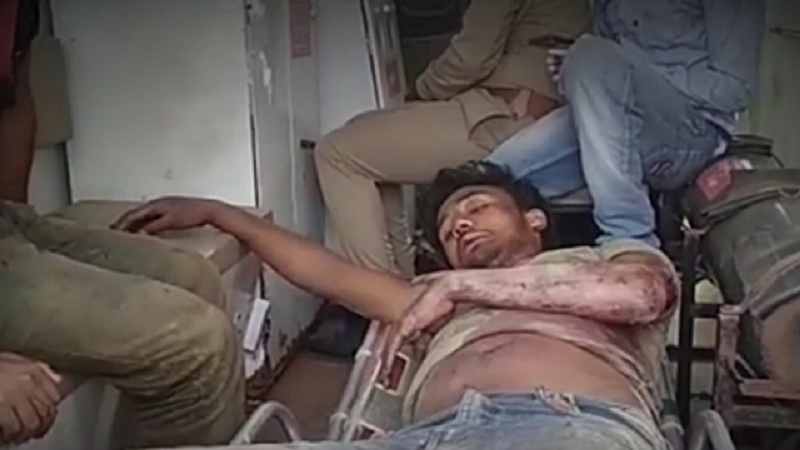 ---
A group of cow vigilantes lynched a Muslim man to death and injured four others in India's Uttar Pradesh's state, Indian media reported on Saturday.
According to The Muslim Mirror, the incident took place on Wednesday night in a small village of UP's Mathura district.
The vigilantes attacked the victims, alleging that they were smuggling cows.
According to a video by Abstar News, a priest from Barsana Ashram, confessed that he was present at the spot, where the brutal lynching took place.
"I got a call at 3:30 in the morning that a group of men were smuggling cows. I and another man left on a motorcycle to the location."
The five survivors of the attack were admitted to the district hospital for treatment.
The police said half a dozen cattle were recovered from the scene and vehicles had been seized.
In a video tweeted by Mathura Police, SP rural Shirish Chand said that action would be taken in connection with cow smuggling.
He was further quoted by Hindustan Times as saying that the four companions of the deceased are in police custody and that they have been referred to the district hospital for treatment.
Chand further alleged that the victims opened fire on the villagers. In retaliation, villagers fired at them and allegedly killed the Muslim man.
COMMENTS
Comments are moderated and generally will be posted if they are on-topic and not abusive.
For more information, please see our Comments FAQ