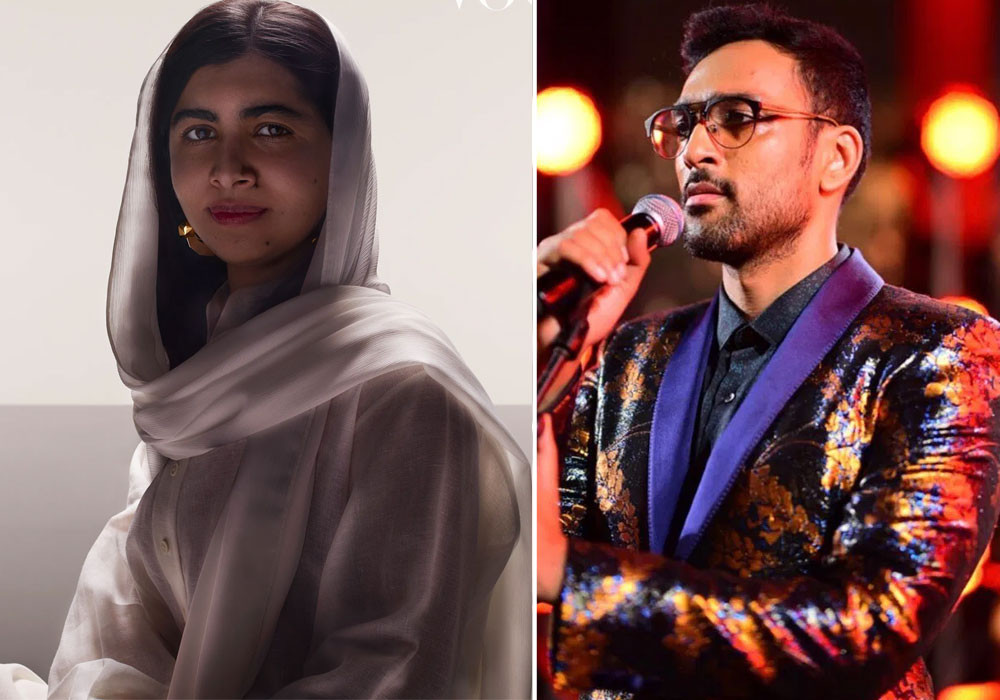 ---
The world's youngest Nobel Prize laureate recently added another feather to her hat after making it to the prestigious Vogue cover. The 23-year-old, clad in a gorgeous dupatta and traditional Pakistani dress, talked about love, life and aspirations. While Malala touched upon several topics, one stayed with her fellow countrymen - her views on marriage.
The stance didn't sit too well with Pakistanis and Malala found herself in the midst of a controversy once again. While the like of Feroze Khan, Mathira, Veena Malik and Aagha Ali called her out on the same, Ali Sethi stood by the activist.
Taking to his Instagram, the singer shared Malala's Vogue cover and penned, "Malala Zindabad!"
He followed up with the message, "PS: If you are really triggered by a young woman's completely harmless abstract speculations about the efficacy of marriage and find yourself frothing at the mouth (because you feel like the earth will end or whatever), please know my own ideas and beliefs are much worse." He concluded with, "Also, get off my page and never come back."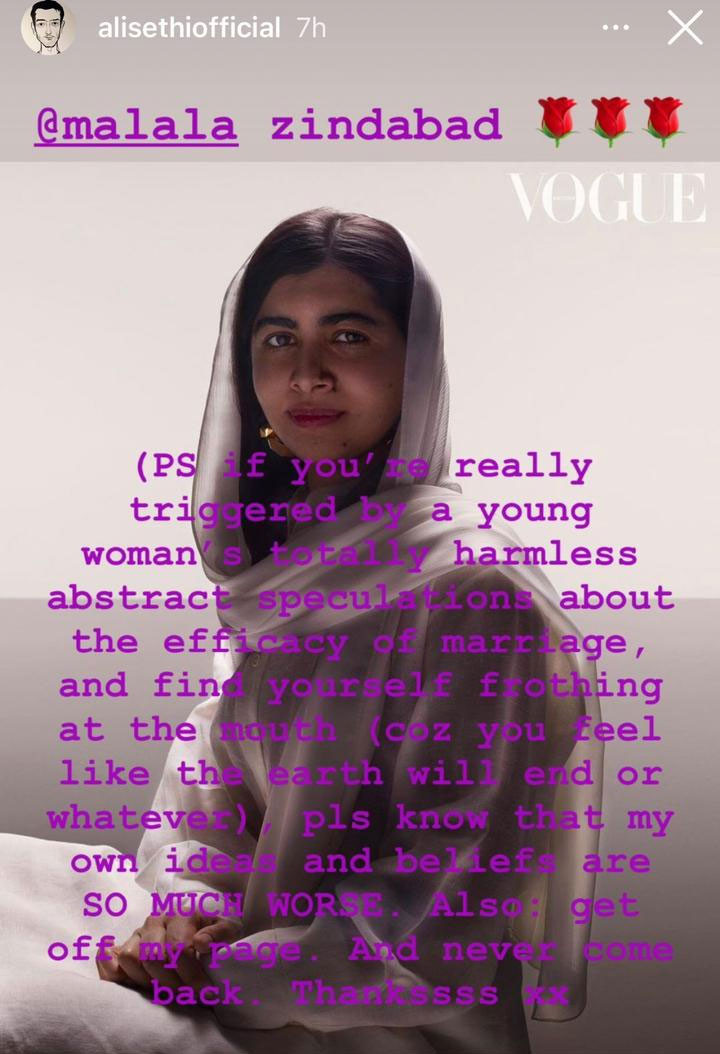 In the Vogue interview, questioning the reasons behind marriage, Malala had inquired, "Thinking about relationships, you know, on social media, everyone's sharing their relationship stories, and you get worried…If you can trust someone or not, [and] how can you be sure." She went on, "I still don't understand why people have to get married. If you want to have a person in your life, why do you have to sign marriage papers, why can't it just be a partnership?"
Have something to add to the story? Share it in the comments below.