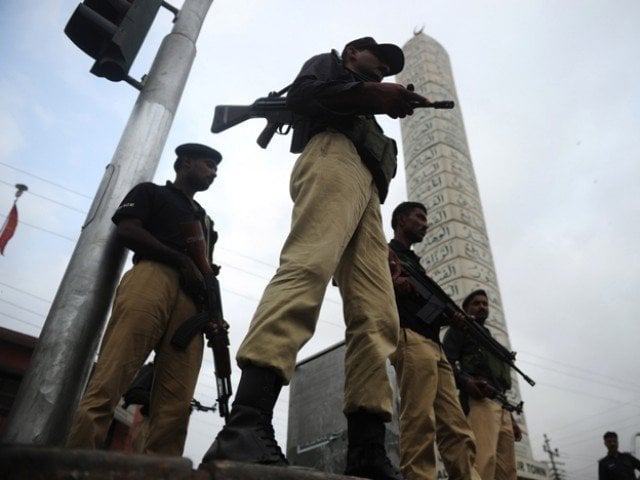 ---
BHAKKAR:
Police claimed to have foiled an attempt to smuggle about 800 sacks of wheat from Punjab to Khyber Pakhtunkhwa in Bhakkar on Thursday.
A large quantity of wheat was seized and the suspect was arrested.
According to the police, when the container was coming from Chowk Azam reached Daajal inter-provincial check post yesterday, the police seized about 800 sacks of wheat worth more than Rs4 million was allegedly hidden inside hay.
The wheat hidden in the container was being transported to Dera Ismail Khan from Chowk Azam. A case has been registered against the suspects at Saddar Bhakkar police station.
In this regard, District Police Officer Tahirur Rehman said the river routes have been sealed to curb the smuggling of wheat. Strict monitoring of entry routes from Punjab to KP is also underway to ensure the prevention of wheat smuggling.
Earlier this year in April, the food grain department and special branch foiled smuggling of wheat from Punjab to Sindh and confiscated 900 maunds of the commodity on Saturday. As per strict orders of the provincial government, the district administration and departments concerned ensured comprehensive monitoring at entry and exit points of provinces to prevent smuggling.
A special team of food grain department and special branch launched a raid in Alipur city near Head Panjnad and captured three trucks loaded with 900 maunds of wheat.
Official sources said the wheat was going to be smuggled to Sindh in violation of government orders. The food department confiscated the wheat and started legal proceedings against the persons involved in the attempt.
In another incident in last month, ss many as 4,500 sacks of smuggled wheat were seized by the food department in Kot Chutta tehsil of Dera Ghazi Khan.
Punjab government took major action against wheat smuggling as the food department foiled the attempt to smuggle the commodity to Khyber-Pakhtunkhwa.
In another operation, AC Piplan also seized 650 sacks of wheat. Besides, 240 trucks found smuggling wheat were seized in Attock.
According to a spokesperosn, the wheat smuggling attempt has been foiled and cases have been registered