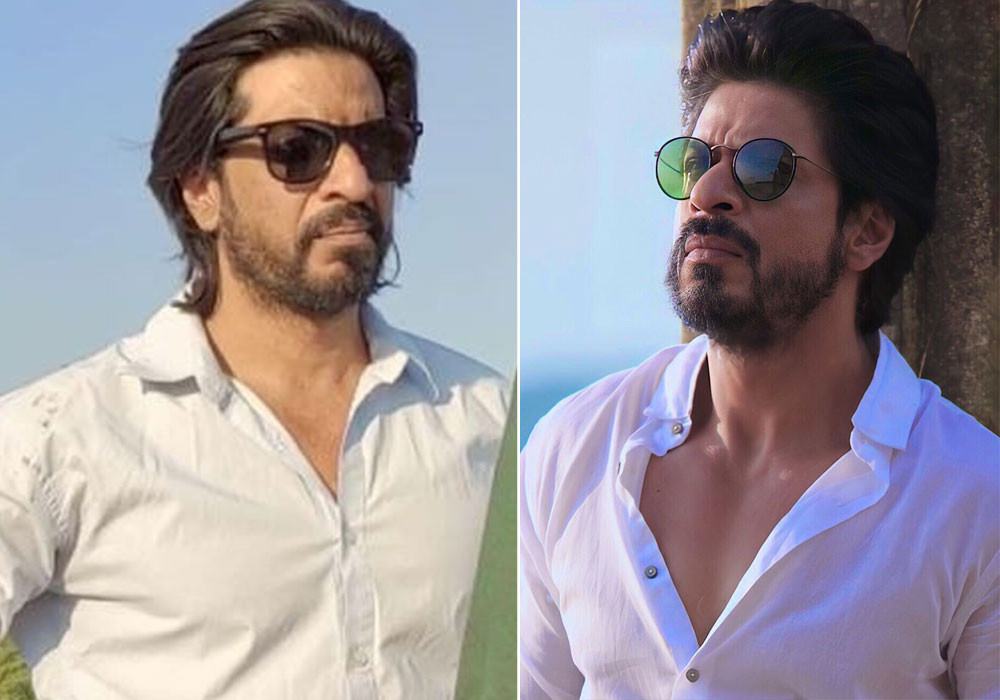 ---
There are seven people with similar features – that's what people commonly believe! And thankfully the presence of social media can help us to confirm this statement.
We're not going to lie, we had to look twice! We might have seen a lot of lookalikes as of late, but this one takes the cake! Ibrahim Qadri is touted as Bollywood's King Khan's doppelgänger and rightfully so! According to The Indian Express, the social media influencer's way of paying a tribute to SRK is mimicking him.
Ibrahim has over 45,000 followers on his Instagram page. His feed is filled with posts where he is seen copying the Dilwale star's style as he uploads videos similar to the star.
Ibrahim's social media posts end up getting a lot of love and support from his followers. He often imitates scenes from Shah Rukh Khan's films like Kuch Kuch Hota Hai, Dilwale Dulhania Le Jayenge, Raees and more. Many have commented on how similar they look, dropping comments like "You look ditto like Shah Rukh Khan", "You should have been cast opposite SRK in FAN" and "You will shock Shah Rukh if you ever meet him".
A couple of years ago, Sumier S Pasricha, popularly known as Pammi is winning the internet with his Punjabi rants about everything under the sun resembles SRK! The social media celebrity religiously uploads pictures and videos of himself on social media. One look at his photos and his unbelievable resemblance to the Bollywood Badshah is unbelievable!