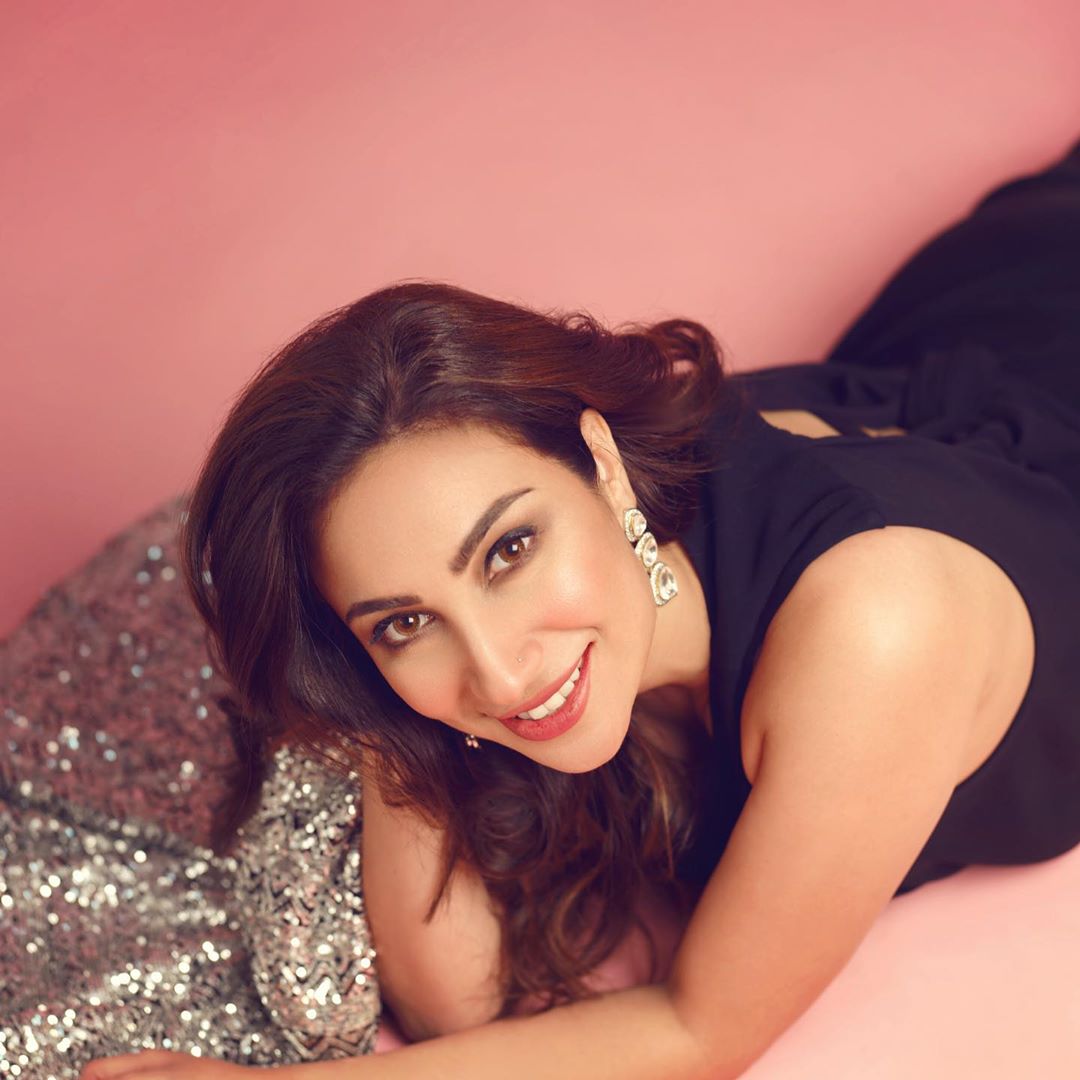 ---
Earlier this week, ace designer Maria B took to Instagram and questioned Indian artists being allowed to shoot in the country while Pakistani artists have been outright banned from working across the border.
The designer reshared a post that expressed disappointment in an Indian designer getting permission to film a campaign in Pakistan. The video in question was from fashion designer Abhinav Mishra's recent campaign, and the caption read, "Umm, did we suddenly okay relations with #India? How exactly is this taking place?"
Now, popular host Anoushey Ashraf has shared her stance on the matter. "Maybe we should be the 'bigger person' here. Artists should never be stopped from working in other countries, they're the few people who actively bring us closer together. Unless they're true haters of peace like Ms Kangana."
She went on to add, "However, I totally get Maria B's stance on the matter. Modi's Govt is petty. Petty. Petty. Ugh."
Previously, the celebrated designer reposted the video, writing, "This is an Indian designer shoot happening in Pakistan! Whoa!" She added, "Umm, if this is happening in Pakistan, why aren't we allowed to do this in India?" Uploading the same video from another page to her stories, Maria B wrote, "Shouldn't we as an industry be reacting the same way as India is towards our designers and our creators in their country rather than a one-sided relationship? And what about our PM's directives about Kashmir?"
Last month, while referring to actor Mahira Khan's comments on wanting to collaborate with Indian artists, Raj Thackeray's right-wing Maharashtra Navnirman Sena issued a statement emphasising that no Pakistani artist will be allowed to work in India, reported Times of India. Ameya Khoplar, the president of the MNS cinema wing said in a statement, "We will not allow Mahira or any other Pakistani artists to work here, be it Maharashtra or in any part of the country."
Have something to add to the story? Share it in the comments below.
COMMENTS
Comments are moderated and generally will be posted if they are on-topic and not abusive.
For more information, please see our Comments FAQ