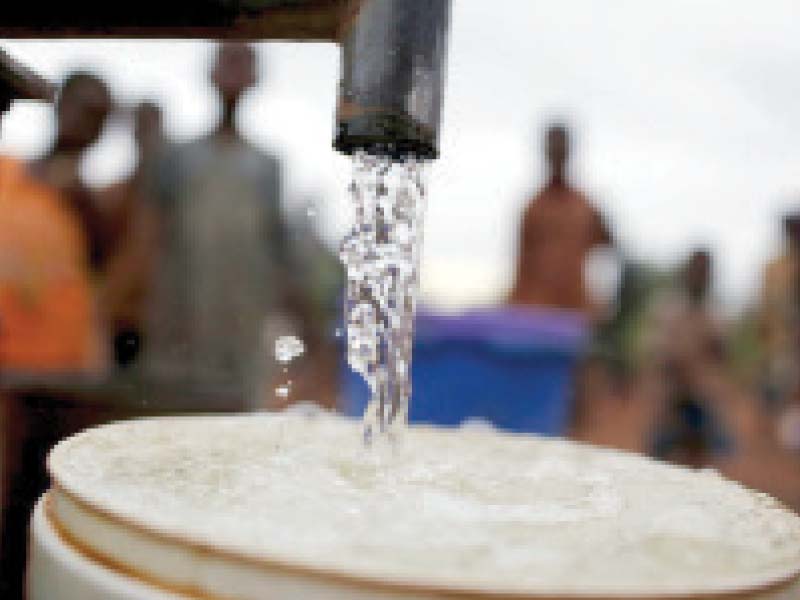 ---
KARACHI:
The Pakistan Tehreek-e-Insaf (PTI) leader and the Opposition Leader in Sindh Assembly Haleem Adil Sheikh has blamed the Pakistan Peoples Party-led Sindh government for the water shortage in the province.
The PTI leader alleged that the leaders of the ruling party were involved in water theft and that Sindh Irrigation Minister Sohail Anwer Sial was amassing wealth through corrupt practices in granting illegal connections on canals.
Addressing a press conference at the Sindh Assembly Conference Room on Thursday, Haleem accused the Sindh government of stealing water and "selling old villages of Sindh". Law and order is worsening in Sindh and the PPP government has created the water shortage to divert attention from its failures, said Haleem.
"We will not allow anyone to steal even a drop of Sindh's water," the PTI leader said while claiming that there were illegal connections on canals from Ghotki to Badin, adding that only in the latter, 19 illegal connections were given at the time of elections to win over influential people.
The opposition leader condemned the 'fake case' against PTI leader advocate Ali Palh. He said Palh was implicated in the case because of a video of irrigation water theft by a top leader of Pakistan Peoples Party (PPP).
Lashing out against coronavirus-related restrictions on commercial activities, Haleem said that he would not tolerate the harassment of Karachi traders.
He said Nisar Khuhro should protest against spread of AIDS and growing dog bite cases in Larkana instead of water.
Published in The Express Tribune, June 4th, 2021.
COMMENTS
Comments are moderated and generally will be posted if they are on-topic and not abusive.
For more information, please see our Comments FAQ