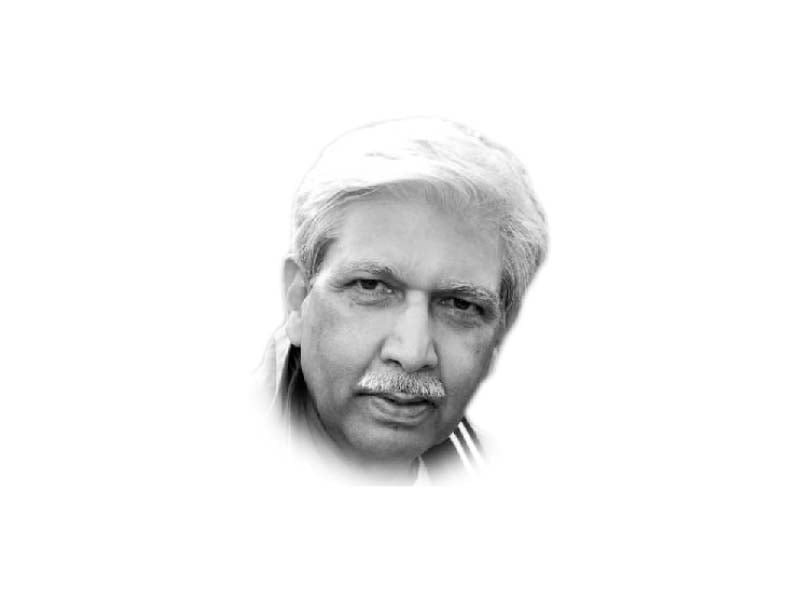 ---
Bacha Khan (Frontier Gandhi), Asfandyar Wali Khan's grandfather and premier of NWFP from Congress Party, in the days leading to Pakistan's independence, boycotted the referendum held under the auspices of the British governor to ascertain if the people of the NWFP stood for an independent Pakistan — per Muslim League's intended choice. His refrain: the ballot did not carry the option to accede to Afghanistan. Not only Pashtuns, Punjabis too found a problem initially being convinced of the proposition of an independent Pakistan. While Pashtuns take their name from the language they speak (Pakhto or Pashto) on both sides of the Pak-Afghan border when asked to define their 'Qaum' (nationality is an incomplete translation) they invariably will declare themselves Afghan. Between this muddle of identities Pakistan inherited its Afghan problem.
This is not to demean Pashtun commitment to Pakistan in anyway — Pashtuns have always shone bright in a galaxy of stars in all aspects of our nationhood and continue to make remarkable contribution to and enrich the national landscape. But that is essentially how we began this journey. And while Bacha Khan, a revered figure in NWFP history, may have challenged the veracity of the referendum in his unique way for its pre-destined determination, the aspect of nationhood as an identity has continued to plague how Pashtuns, Afghans and Pakistan have dealt with its historicity. Afghanistan was the only country opposed to Pakistan's recognition by the UN in 1947; the Afghans have never acknowledged the Durand Line or its fidelity as the international border between the two countries — they claim Pakistan's limits extend only to the extent of the Indus River; there have been repeated skirmishes through history on the border between the two nations and Afghan soil has been frequently lent to instigate, support and launch insurrection in Pakistan.
The current medley of forces in Afghanistan is composed of the Taliban of all hues including those that are directed against Pakistan and supported by India and numerous other terror groups. State and quasi-state security outfits in Afghanistan through incompetence or complicity enable space to these groups to direct their attacks against the Pakistani military. There are two wars in Afghanistan: one inside Afghanistan that has gone on against foreign occupation for the last four decades, and the other against Pakistan from Afghan soil causing a parallel internal strife as well as an active border that erupts with great regularity. Pakistan restrains from matching response to keep escalation in check if not give cause to those who willy-nilly blame Pakistan for each and all of Afghan predicaments. Pakistan holds most Pashtuns — 42 million — compared to Afghanistan's 15 million. Pakistan has housed between five to six million refugees since 1979. Presently 2.5 million remain in various camps and habitations around the country in permanent settlements while an equal number has naturalised as citizens across the national landscape. Yet the rub remains.
Skirmishes broke out between the two countries in 1960 after Afghanistan was found supporting armed separatists in Pakistan's NWFP region. Diplomatic relations remained suspended for two years between 1961-63. Afghanistan claimed all of the NWFP and half of Balochistan as its parts and Pakistan's Pashtun nationalists ascribed to it in their support for Pakhtunistan. Many later found refuge in Afghanistan. This has been the norm over decades. Even today dissident Baloch are harboured in Afghanistan as they continue insurrection against the state of Pakistan. Ditto Pashtun nationalists whether of the militant or political hue who find willing partnership in Afghanistan with elements aiming to spawn unrest and strife in border areas of Pakistan adjoining Afghanistan.
Pakistan had a separate Afghan desk in its Directorate of Intelligence even before it had one on India. That was the level of threat it assessed from Afghanistan. ZAB converted the desk into a full section when relations further soured under Sardar Daud who came to power with Soviet backing. His tenure betrayed another round of open hostility with Pakistan. The Soviet occupation of Afghanistan in 1979 began a kinetic war on the western border of Pakistan with frequent forays deep inside Pakistan. The Taliban tenure from 1996 triggered another challenge of religious extremism which kept hibernating between religious militancy and outright terror through groups given to ignite defiance and initiate a pervasive insurgency against the state in the tribal regions and its hinterland. It has taken Pakistan 14 years at an enormous human and economic cost to fight the malignancy off. Yet every other day remnants and sleepers will stir the quiet with deadly attacks as a reminder of the sentiment of decades and unending wars that have plagued the region.
It is not to forget what may still be coming as the United States leaves Afghanistan after 20 years of occupation. Failing to find political accommodation between various factions may yet be another slide into the abyss. For Pakistan the fallout and the spillover will be ominous. Withdrawing American troops leave unattended spaces which are taken up by terror outfits directed at Pakistan by equally vicious patrons to spawn strife and instability. Despite simmering hostilities, parliamentarians — past and present — still favour Kabul for a retreat. Such is the fervour that binds some Pashtuns to their Afghan identity. The Pakistani economy caters to the needs of the Afghans in their staples and all else that is needed for subsistence by a landlocked neighbour and delivers these dutifully. And then listens to the bile that must of necessity accompany every request to assist the current order to find peace and quiet. The infamy out of Kabul is relentless. The young Kabuli is imbued with the belief that his and his nation's woes are all rooted in Pakistan. Talk of generational hostility and perpetual animosity.
It is in this maze that Pakistan needs to tread ever so carefully. The border must be controlled for entry and exit as for any modern state. Fencing will help as will the over 800 pickets, posts and forts when fully manned. Fencing entails its own cost in lives as Afghan national forces and the many malicious groups in concert resist the effort to keep the border open for unrestrained movement. Where needed garrisons must be created to bolster support to the deployed troops as well as keep a stable inner front. CPEC, Balochistan, and a thriving hinterland economy in a secure and a stable environment is our and this region's passport to a prosperous future. The earlier Afghanistan settles to this newer dynamic and plugs-in the greater shall be its returns in prosperity. Though the initial few weeks after American withdrawal will need a robust defence of the western border.
Just as Punjabis, Sindhis and the Baloch on either side of their respective borders have settled into divided national denominations yet share cultural and heritage similarities, so do most Pashtuns. Economic progress and shared prosperity remain proven anchors to common stakes. That is what keeps most naturalised Afghans from returning back to Afghanistan. The romance of idealism tapers down in the face of promising realism. It must be our foremost priority to offer that reality.
Published in The Express Tribune, June 4th, 2021.
Like Opinion & Editorial on Facebook, follow @ETOpEd on Twitter to receive all updates on all our daily pieces.
COMMENTS
Comments are moderated and generally will be posted if they are on-topic and not abusive.
For more information, please see our Comments FAQ