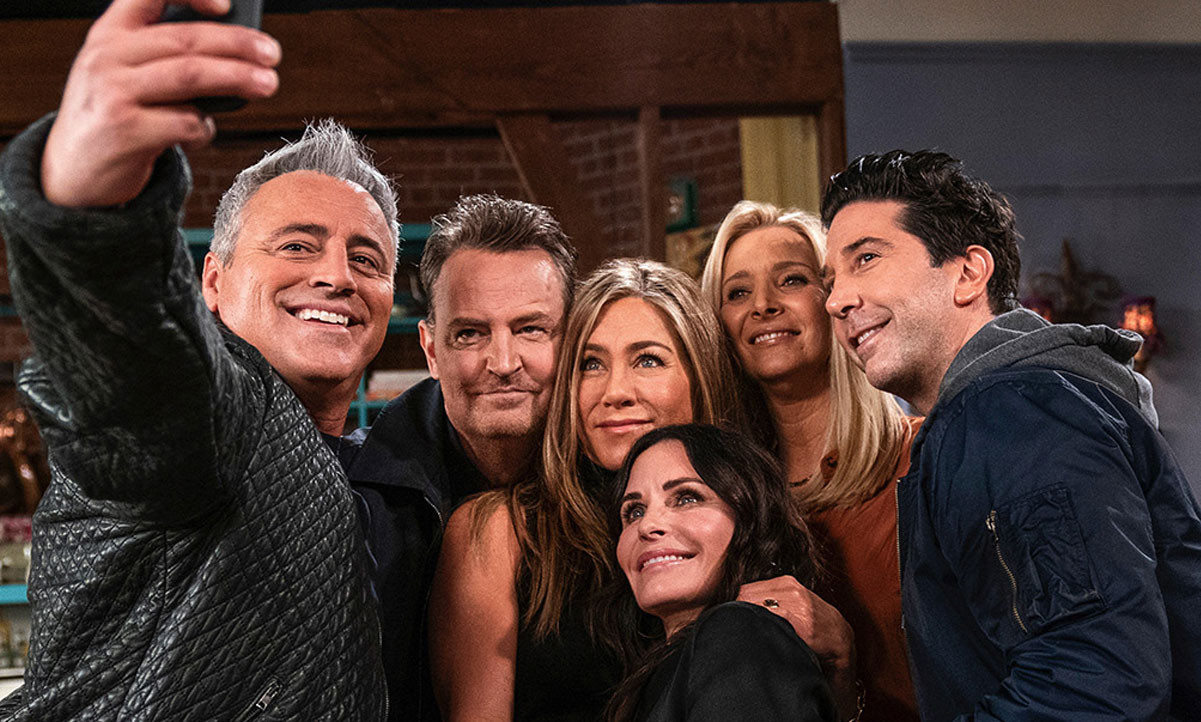 ---
The much-awaited Friends: The Reunion was watched widely by fans and critics soon after its release. The special brought together the show's six stars — Jennifer Aniston, Courteney Cox, Lisa Kudrow, Matt LeBlanc, Matthew Perry and David Schwimmer — on the classic sitcom's original soundstage, Stage 24, at the Warner Bros Studio.
The cast of Friends made history in the early 2000s when each of them negotiated salaries of US$1 million per episode, making them the highest-paid television actors to date.
Given their success in the industry back then, many would wonder how much they managed to rake in during last week's highly-anticipated reunion special. According to reports, it was a matter of history repeating itself, with the stars again joining forces to negotiate whopping salaries.
As reported by the Wall Street Journal, they were initially offered the same as the series, US$1m each. But the publication reported that they turned down the amount, causing further delays to the special which had been in talks for years since the finale.
When the reunion was announced to the public in February 2020, Variety reported that the stars were being paid at least US$2.5m each to revisit the show and its characters. On top of all of that, the cast also gets approximately US$20m each year in syndication payments, according to USA Today.
Friends is known for changing the landscape for television actor earnings after the cast's well-documented joint negotiation. When the show began in 1994, the cast was paid US$22,500 per episode.
As the show's popularity exploded, the six lead actors eventually scooped a then-unprecedented deal for US$1m each per episode. At the time, People reported Aniston and Schwimmer took a pay cut so they could all receive the same amount.
At the time, People reported Aniston and Schwimmer took a pay cut so they could all receive the same amount.*