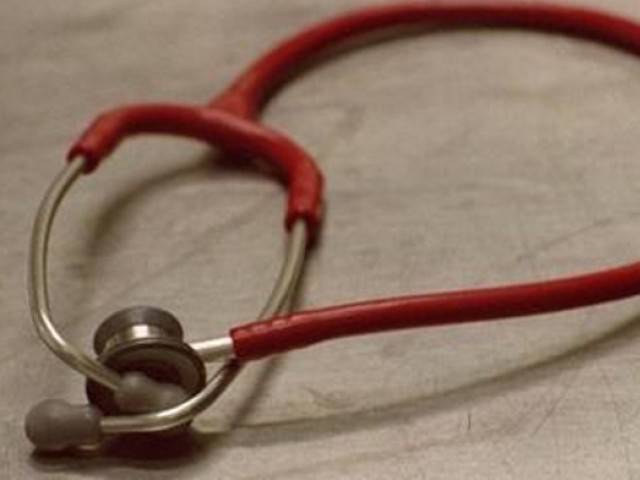 ---
KARACHI:
The coronavirus pandemic forced a shift to the virtual world and while the transition was costly for some, health experts believe that the shift from in-person healthcare services to telehealth has been beneficial for both doctors and patients.
At a session titled, 'Navigating Remote Care for Paediatric Nutrition Management, health experts at the Abbot's 5th Annual Growth Summit (AGS) 2021, held online last weekend, discussed how the pandemic transformed healthcare across the globe.
Pakistan too inched towards telehealth services but faced challenges due to a weak communication and network infrastructure and uneven distribution of technological resources.
The need to shift towards telehealth was observed in Pakistan within two months of the Covid-19 outbreak, with 253 healthcare professionals getting infected with the deadly virus. This figure continued to rise and the country also lost doctors, nurses, technicians, among other healthcare professionals in the hundreds as they succumbed to the virus.
Since early 2020, when the pandemic hit and national lockdowns were enforced, movement was restricted and many routine healthcare services and outpatient appointments were suspended. Most healthcare centres shifted online and there was a boom in the technology-enabled care services (TECS) industry. The experts noted that although many healthcare professionals have received coronavirus vaccines, there are still many who are yet to receive the jabs. Given this, most healthcare centres are continuing to offer services online.
At the summit, Dr Luise Marino, a clinical and academic paediatric dietitian, discussed the impact of Covid-19 on access to healthcare, food security and the nutritional status of millions of children around the world.
"Almost overnight, routine nutrition and healthcare appointments were offered virtually via telehealth and TECS. Almost 12 months on, we explored the experience of paediatric dietitians with regards to TECS. Our survey suggests the majority of paediatric dietitians found TECS overwhelmingly positive," she said.
"Facilitators for a positive experience were lower rates of non-attendance, ability to have insight into the home, time efficiencies for both paediatric dietitians and parents - the latter being more relaxed. In addition, reduced risk of Covid-19 infection and more time for dietitians to complete dietetic notes was reported," she added.
With most dietitians wishing to continue with TECS consultations once the restrictions relating to the pandemic have ended, there were some negative or neutral experiences reported regarding communication. Some health officials found it more challenging to build a rapport with patients and harder to discern subtle non-verbal cues.
However, Luise believed that this healthcare revolution is here to stay and health professionals, and parents, should continue to expect quality services irrespective of how they are delivered. "As part of TECS consultations, healthcare professionals need to consider aspects around parental access to WiFi and software required for consultations," she said.
A doctor at a government hospital in Karachi, Sadia Manzoor, who has also adopted TECS, said that this is the future. "The world has evolved during the pandemic, and we all got to know the positive side of telehealth. It was present before, but the way it has evolved worldwide, the patients have started to accept this as the convenient way of consulting a doctor," she said, adding that there is still some issue regarding the connectivity and availability of equipment, but all are solvable problems.
"We also encourage patients to go for telehealth as it is quick, convenient and safe, especially for the children during the ongoing pandemic," she said. "The problem arises when we see that despite all the digital boom, still there are many people who don't have access to internet connectivity and don't have the necessary arrangements to go for telehealth."
However, she said that the people who are adopting telehealth are happy, as they don't have to spend time in waiting areas at the hospitals and can get quick consolation sitting at home.
Speaking about the future of telehealth globally, Lusie believed that future research needs to consider some of the factors to improve telehealth. "They need to consider how to develop and implement strategies for parents to complete accurate anthropometric measures within the home, and finding innovative ways to build a rapport with parents as well as assessing non-verbal cues as part of virtual consultations," she added.
Published in The Express Tribune, June 3rd, 2021.