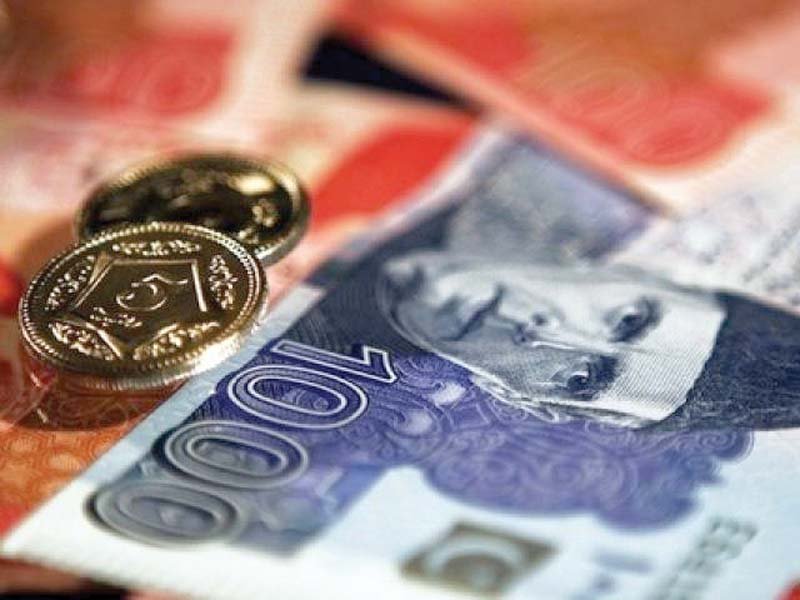 ---
KARACHI:
The Pakistan Tehreek-e-Insaf (PTI) government, which is desperately in search of pockets to ramp up revenue receipts without introducing new taxes or increasing the rate of existing taxes, may collect more than double the non-tax revenue in the shape of dividends from state-owned enterprises (SOEs).
The government may receive an additional Rs34 billion to Rs64 billion in dividend from the SOEs in the next fiscal year starting July 1, 2021 if it introduces a policy requiring the state units to pay 50% of the net income in dividend to their shareholders.
Many SOEs listed on the Pakistan Stock Exchange (PSX) earn hefty profits, but disburse low dividend to the shareholders, including the government. They avoid paying a reasonable dividend to keep cash in hand to cope with any financial trouble in future.
"As we are already aware, SOEs at present are paying a relatively low cash dividend to the shareholders," Arif Habib Limited (AHL) Head of Research Tahir Abbas said in a letter containing budget proposals to Finance Minister Shaukat Tarin. A predominant reason for the low dividend payout by the SOEs is the massive circular debt that has led to liquidity constraints in the energy chain. "Earning heavy profits will be a major stimulant for government's non-tax revenues," he added.
Read more: Budget may do away with some income tax exemptions
A healthy dividend yield will be beneficial for investor confidence in the stock market and subsequently for the development of capital markets. "Higher dividends will benefit the government in terms of revenue in lieu of withholding tax that is paid on shares not owned by the government of Pakistan," he said.
At present, the dividend payout by the SOEs is very conservative and these entities should be encouraged through uniform policies to raise their payouts. "As per our calculations, if we assume a modest 50% profit-after-tax payout ratio for all these entities, the non-tax revenue from the dividend income can amount to Rs65 billion for FY22, which is Rs34 billion higher than what is expected in FY21," Abbas said.
"Furthermore, through this increased dividend payout, the government can earn an additional Rs2.3 billion in revenue in lieu of withholding taxes."
Lucrative payout policies are always welcomed in the stock market by investors and are crucial for higher valuations of listed SOEs. These companies have weightage of 17% in the benchmark KSE-100 index. Current price-to-earnings (P/E) ratio of SOEs stands at a very low multiple of 4.7.
"This (increase in dividend yield) will not only help in achieving fair values of these stocks, but will also boost investor sentiment, resulting in higher capital gains tax for the government," Abbas said in the letter.
The SOEs included Oil and Gas Development Company Limited (OGDCL), Pakistan Petroleum Limited (PPL) and Pakistan State Oil (PSO).
Published in The Express Tribune, June 3rd, 2021.
Like Business on Facebook, follow @TribuneBiz on Twitter to stay informed and join in the conversation.