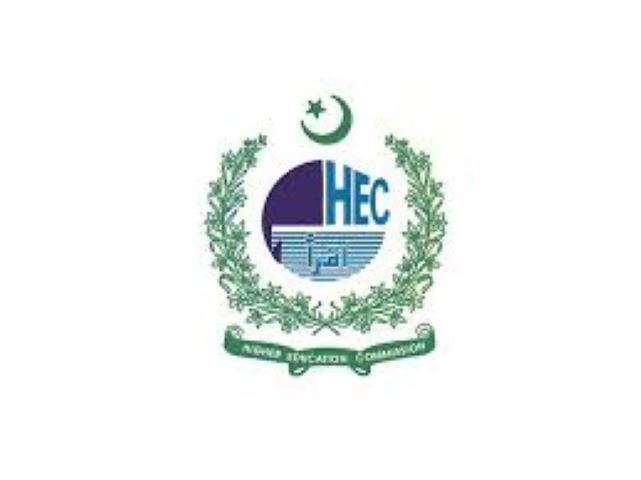 ---
ISLAMABAD:
The Islamabad High Court (IHC) restrained the government on Wednesday from appointing a chairman of the Higher Education Commission (HEC).
The court issued the directives while hearing the petition against HEC ordinance and for reappointing Tariq Banuri as the chairman of the commission. A single bench of IHC led by Justice Athar Minallah heard the petition.
Issuing the order, the court told the government to refrain from appointing a chairman until the next hearing.
The IHC also issued notices to secretaries of the cabinet division, law, education, HEC and the former HEC chairman.
Faisal Siddiqui, the counsel for the complainant said, "The ordinance is affecting just one person. How can an ordinance be for just one person?"
Siddiqui went on to add, "This government is eliminating the autonomy of institutions."
He said that, "The tenure of the appointment has also been reduced while the terms used in the ordinance are also for specific objectives."
The counsel added that, "The HEC chairman can only be dismissed under the sub-section 6 [of the regulations]."
On being asked by Justice Minallah about when the ordinance was first promulgated, Siddiqui replied that Tariq Banuri was removed from the post on March 26 and then a new notification of his dismissal was issued on April 5.
Subsequently, Justice Minallah adjourned the hearing of the case till June 8.
On March 27, the government had announced the removal of Dr Tariq Banuri as the chairman of HEC with immediate effect.
"In terms of sub-section (5), read with sub-section (5A), of Section 6 of HEC Ordinance, 2002, as amended vide HEC (Amendment) Ordinance, 2021, Dr Tariq Banuri has ceased to be the chairperson, HEC forthwith and is accordingly removed from the said post with immediate effect," a notification issued by the cabinet secretariat read.
Banuri was appointed at the post by former prime minister Shahid Khaqan Abbasi in May 2018. He was to complete his tenure in May 2022.