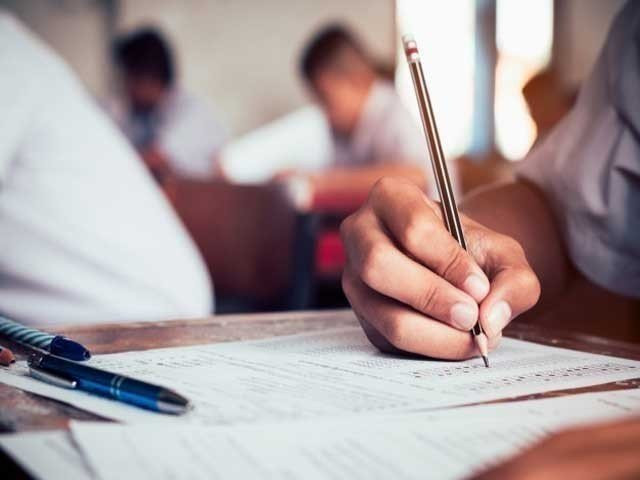 ---
KARACHI:
Sindh Education Minister Saeed Ghani said on Tuesday that the provincial government had decided much earlier to conduct examination for grades nine to 12 in July, while the others provinces have yet to take a decision and therefore are unsure about the examination process.
Addressing a press conference at the Bilawal House Media Cell, Ghani said that all the decisions regarding the education sector are taken after the consultation with steering committee comprising education experts and stakeholders.
He said the provincial government and the steering committee will take a decision regarding the examination for grade one to eight in the next few days.
Ghani said that 155 schemes of education department are expected to be completed by June 2021. "Our focus will be towards the maintenance and repair of the buildings of schools affected by rains and floods instead of constructing new ones in the next fiscal year."
Teachers' appointment
Ghani admitted that there is a lack of teachers in Sindh and 37,000 teachers have to be appointed. The provincial government had assigned the task to the Institute of Business Administration (IBA) Sukkur to conduct the tests in interviews for ensuring transparency.
Hundreds of thousands of candidates applied against 37,000 posts of teachers in Sindh, but the Institute of Business Administration Sukkur has not been able to take their test due to coronavirus curbs. Ghani said he will visit IBA Sukkur to review the situation.
Business locdowns
The minister said that business and trade activities have not stopped happily in the province and the decisions that have been made are difficult and painful but "we cannot prioritise economy over lives."
There was no civil war in the country before and there is no situation now and we had solved all the problems through negotiations with the traders in the past and will continue to do so.
Performance
Ghani said that a single media group or an individual reporter could not gauge the performance of PPP. The people of Sindh will decide if the party has come up to their expectations or not, he added. "In the recent by-elections, people across the province, including Karachi, have proved the popularity of the PPP and this is the real graph that PPP has."
He said that the people of Baldia Town reposed confidence in PPP, although, the party never secured a seat from NA-249. God willing, PPP will emerge stronger in the coming local bodies elections, he added.
Published in The Express Tribune, June 2nd, 2021.
COMMENTS
Comments are moderated and generally will be posted if they are on-topic and not abusive.
For more information, please see our Comments FAQ