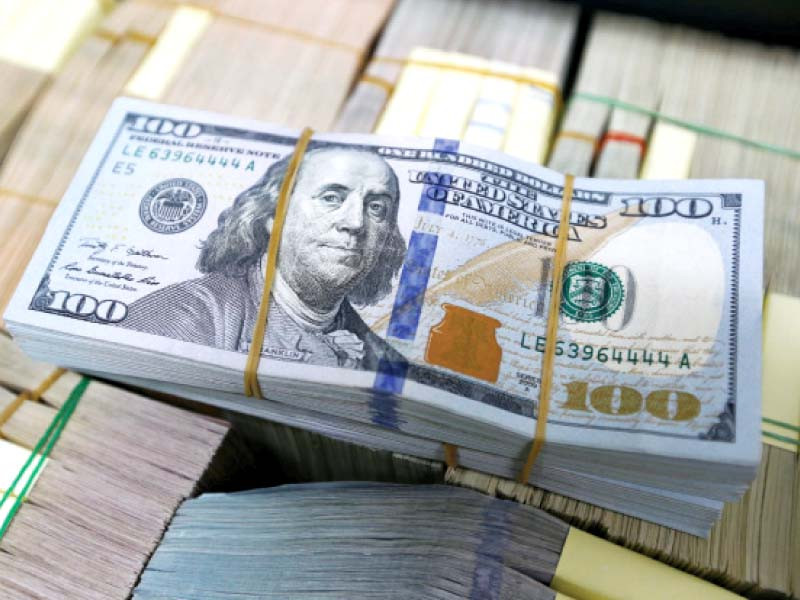 ---
KARACHI:
The International Monetary Fund's (IMF) loan programme is working in the right direction as Pakistan has revised up its economic growth projection to 4% for the current fiscal year ending on June 30 and foreign currency reserves are hovering around four-year high at $16 billion.
"Right now, the IMF programme is in a stage of pivoting from stabilisation to growth," said State Bank of Pakistan (SBP) Governor Reza Baqir. In most IMF programmes, there is a transition that takes place.
"Pakistan has successfully demonstrated that it has stabilised," he said in an interview given to Bloomberg TV. "The current account deficit was $19 billion (in FY19) and it was in surplus close to $900 million during the first three quarters (Jul-Mar) of current fiscal year. Therefore, a deficit of $19 billion was converted into a surplus of $900 million."
Secondly, Pakistan's foreign exchange reserves stood at around $7.2 billion when it entered the ongoing IMF programme in May 2018. At present, they are standing at around $16 billion.
"Hence, reserves have more than doubled compared to the starting amount and there is also an increase in net international reserves, meaning that these reserves have grown not by borrowing but on the back of high quality measures," he said.
Pivoting to growth is critical for any national economic programme because the country has to demonstrate that gains of stabilisation are returning to the people in the form of growth.
"That is the stage where we are and I think the 4% revised forecast of growth demonstrates that this policy (IMF programme) has been successful," Baqir said.
Read more: Economy growing but concerns remain
So far, the IMF has disbursed around $2 billion to Pakistan under its Extended Fund Facility (EFF) of $6 billion.
In February 2020, the programme was put on hold for about a year in the wake of Covid-19 outbreak in Pakistan. Its resumption in February-March 2021 helped Islamabad raise $2.5 billion from the international market by issuing five to 30-year bonds in March.
The programme has not only given confidence to the international bond investors, but has also encouraged global financial institutions such as the World Bank and Asian Development Bank (ADB) to extend financing worth $10-12 billion each to Pakistan over the next five years.
Citing that agriculture was a big part of Pakistan's economy, he said that there was a rebound in a number of agricultural crops. Monetary stimulus and fiscal spending paved the way for higher growth of 4% in FY21, he said.
"After observing data, particularly of farm output, our revised forecast for this year is 3.9% and this comes from a combination of two factors," he said.
"The first is aggressive central bank stimulus of about 5% of GDP largely relying on quantitative measures and the second is prudent recalibration of government spending on the part of fiscal authorities, which injected a lot of cash into Ehsaas (social spending) programme."
Despite social spending, Pakistan has managed to avert an increase in its fiscal deficit.
"Pakistan already had a high level of public debt ... and investors saw that unlike emerging markets where on average the public debt-to-GDP ratio grew by about 10% (during the Covid-19 pandemic), it remained broadly unchanged for Pakistan in 2020."
For a country that previously had macroeconomic imbalances, this calibrated response by a combination of prudent fiscal and aggressive monetary policy is one of the key factors that underpins the economic turnaround and the increase in growth to about 4%, he said.
Pakistan's central bank announced inflation forecast in the range of 7-9% several months ago for fiscal year 2020-21. "Our most recent estimate is that it will be close to the top end of the 7-9% range," he said.
"We decomposed this and found that three quarters of the increase in inflation is concentrated in just a handful of commodities or CPI groups pertaining to energy and food," he said. "Hence, we largely see this as one-off but we are prepared to take action if there are signs of demand pressure but currently we do not see any."
The Monetary Policy Committee (MPC) met on Friday and it mainly emphasised three points.
First, the monetary stance in Pakistan right now is significantly accommodative.
"Our policy rate is 7% and depending on measures of inflation but the backward looking, forward looking headline or core, real interest rates range from about zero to minus 4% currently," the governor said.
Second, the MPC decided to leave rate unchanged and the key considerations behind the decision were uncertainties related to Covid.
Another factor that has increased the headline inflation is energy and food prices, which is likely to be one-off.
The third key point from the MPC meeting pertained to the forward guidance and the committee was of the view that in the absence of unforeseen circumstances, the current significantly accommodative policy would be maintained.
"If there are any signs of emerging demand-side pressure, then the committee may decide to moderate the extent of the current accommodative stance. But … any changes would be measured or gradual," he said.
Published in The Express Tribune, June 2nd, 2021.
Like Business on Facebook, follow @TribuneBiz on Twitter to stay informed and join in the conversation.