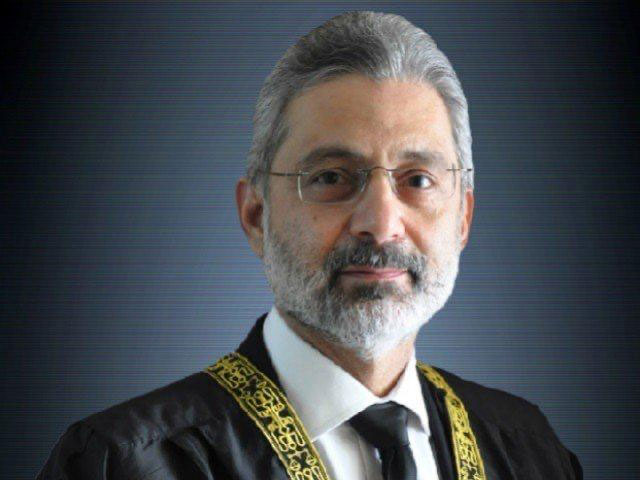 ---
ISLAMABAD:
A Balochistan representative in the Pakistan Bar Council (PBC) on Monday proposed to convene a meeting of the All Pakistan Lawyers Representatives Convention forthwith to discuss the latest situation arising out after the filing of the latest government reference against Supreme Court Justice Qazi Faez Isa.
Munir Kakar, who is the only elected member from Balochistan in the apex regulatory body of lawyers, the PBC, has written a letter to PBC Vice Chairman Khush Dil Khan.
The letter stated that the federal government's move to file a curative review petition to challenge the Supreme Court's April 26 order — wherein Justice Isa and superior bars review petitions were allowed against June 19, 2020 order — was based on 'ulterior motives'.
Read more Govt seeks support against Isa
Kakar believed the government's review petition was apparently aimed to suppress the independence of judiciary and target hateful contents against lawyers in social media.
Therefore, he proposed a meeting of the PBC to consider the government's move regarding filing of the second review petition.
The PBC member also suggested that the meeting of the convention should be convened immediately to discuss other important issues, including propaganda being conducted against judiciary and advocates and attacks being made on the independence of media.
COMMENTS
Comments are moderated and generally will be posted if they are on-topic and not abusive.
For more information, please see our Comments FAQ