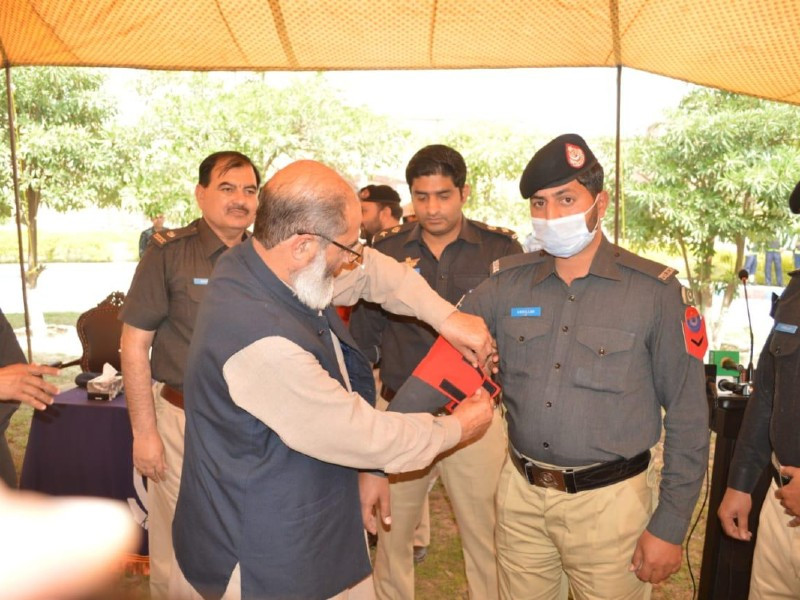 ---
PESHAWAR:
Lawmakers on Monday presented a united front against the Khyber-Pakhtunkhwa (K-P) police and demanded of the government to withdraw the unlimited powers given to police in the province under Khyber-Pakthunkhwa Police Act 2017.
They strongly protested against the manhandling of PTI MPA Ajmal Khan and his police guards by a police SHO in Peshawar.
Speaker of the House also allowed debate on this single point item, putting aside the routine agenda. MPA Ajmal Khan also tabled a privilege motion against SHO Ebad Wazir which was handed over to a committee for further action.
Earlier the session of the assembly started two hours late of its scheduled time. It was expected that the issue of oversized cabinet would be discussed in the session but due to a single point agenda all other matters were postponed and are expected to be discussed in the next session.
Ajmal Khan requested the speaker to postpone the routine agenda and discuss the incident which happened with him instead.
Opposition leader Akram Khan Durrani said that the MPA had been manhandled by the police SHO. He said that the police also baton charged the protesting university teachers, which was unfortunate.
Nighat Orakzai said that the incident was another example of police highhandedness as MPA Ajmal Khan was traveling with women.
"I was going to Bajaur. On Charsadda Road police intercepted my vehicle. SHO asked the police guards to show their service cards on which they gave him their cards. But police surrounded them and tortured them too," said Ajmal Khan, adding that SHO Ebad Khan introduced himself as a 'badmash' and said that he would not let me go at any cost.
"There is a murder FIR against this SHO and he has been suspended 14 times but still he is working as SHO. If an MPA is treated like this how a common man will be treated," he said.
Provincial Minister Anwar Zaib said that the incident is not acceptable. PTI MPA Asia Khattak said that a year ago her family was also mistreated by police in a similar manner.
"They pointed guns at my family members. We wanted to free police of political interference but now they are using this free hand against innocent citizens. This is terrorism," said Asia Khattak.
ANP's Khushdil Khan suggested that IGP, Home Secretary and CCPO should be called. The speaker after the approval from the house postponed the routine agenda of the session and allowed debate on the mishandling of the MPA.
JI's Inayat Khan said that the incident should be used as a starting point for police reforms. "Our efforts to make police politics free have failed completely. Bureaucracy had warned us that giving police unlimited powers would turn them into an unruly force which could not be controlled even by the government," said Inayat.
PTI MPA Babar Saleem said that giving police unlimited powers was a mistake and they are killing innocent people. He said that time for police reforms was nearing.
Other lawmakers also hit out at the police and accused it of highhandedness.
Published in The Express Tribune, June 1st, 2021.