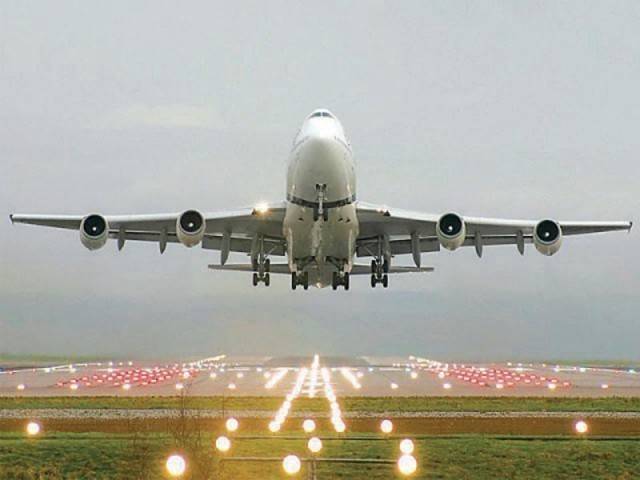 ---
ISLAMABAD:
The Federal Investigation Agency (FIA) has arrested two senior officials of the Civil Aviation Authority (CAA) for their alleged involvement in the fake pilot licence scandal.
After obtaining evidence, the FIA registered a case and arrested two senior CAA officials -- Senior Joint Director Faisal Manzoor Ansari and Senior Superintendent Licensing Branch Abdul Raees -- and a pilot, Malik Abid Hussain.
The FIA said the two officials received large sums of money in exchange for issuing fake pilot licences.
The money received was later transferred to various bank accounts by the CAA officials.
The Supreme Court had ordered the CAA to investigate the fake pilot licence scandal.
On the recommendations of the board of inquiry, the FIA was directed to file a case against the employees of the CAA involved in the fake pilot licence scandal. The FIA Corporate Crime Circle Karachi started investigating the case.
A total of 31 accused including CAA employees and those who obtained fake pilot licences have been named in the case.
Raids are under way to arrest other suspects.
In June last year, Aviation Minister Ghulam Sarwar Khan had made a startling revelation that 262 pilots, out of total 860 in the country, had "suspicious flying licences" and would be grounded immediately.
Later, the PIA announced that it would ground a third of its 434 pilots.
Later, the PIA sacked 17 pilots for having 'dubious' flying licences on the order of the federal cabinet.
They included 12 captains and five first officers.
In the wake of the fake licence scandal, the European Union Air Safety Agency (EASA) has suspended PIA's authorisation to operate in EU member states for six months expressing concerns over the minister's statement.
Following the EASA's move, the UK Civil Aviation Authority said it was withdrawing PIA's permit to operate from three of its airports. "PIA flights from Birmingham, London Heathrow and Manchester airports are suspended with immediate effect," a spokesperson for the authority told Reuters. The three were major flying destinations for the airline.
Later, the United States also imposed a ban on flights of the national flag carrier for six months citing dubious licences.
On June 25 the same year, Chief Justice Gulzar Ahmed took notice of the matter and the apex court issued directions for the registration of criminal cases against the officials involved in the issuance of fake licences to pilots.
The court also ordered the relevant authorities to immediately conclude the proceedings against pilots with fake licences. It also expressed its dissatisfaction over the reports submitted to the court by the CAA and the PIA.
During the hearing, Chief Justice of Pakistan Gulzar Ahmed remarked that CAA computers were not secure.
The CAA director general informed the court that the government was introducing reforms in the authority. The chief justice CJP remarked that the incumbent administration of the CAA was incapable of running the authority.
COMMENTS (1)
Comments are moderated and generally will be posted if they are on-topic and not abusive.
For more information, please see our Comments FAQ