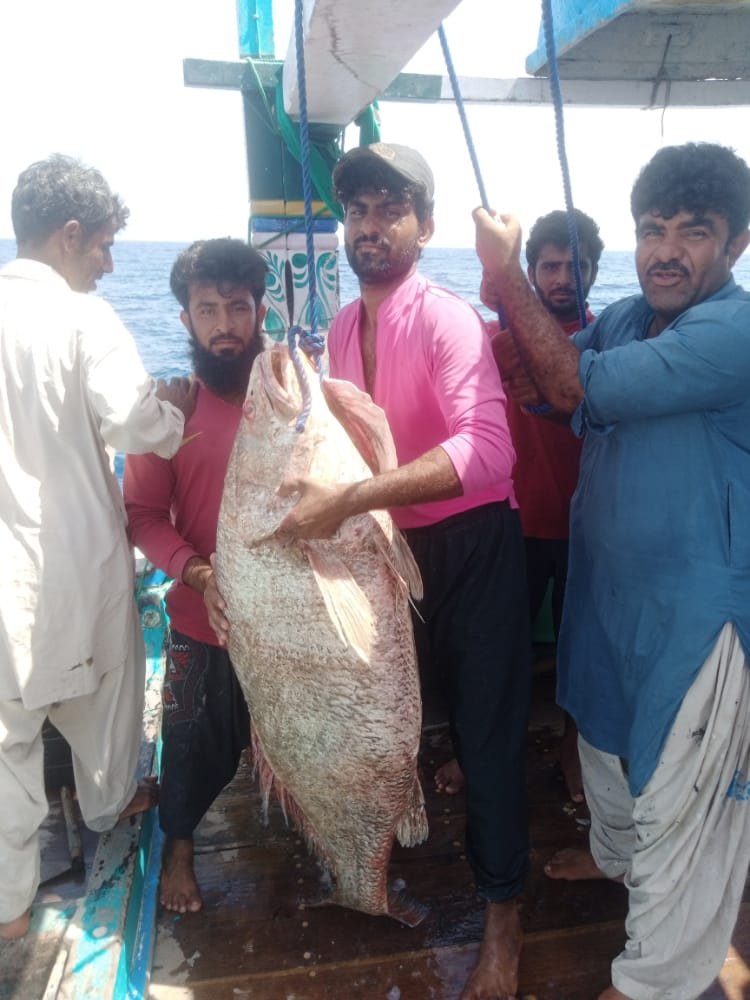 ---
GWADAR:
A precious fish worth Rs7.2 million was caught in the waters of Balochistan near the coast of Jiwani located in Gwadar district.
The fish is a rare croaker (Kir) and weighs approximately 48kg. It was sold in the Jiwani fish market on Sunday at a cost of Rs150,000 per kg.
In the past, a single fish of such value has not ever been sold in the fisheries record before in the area.
According to Deputy Director Fisheries Ahmed Nadeem, fisherman Waheed Baloch, hailing from Gwadar's Pishukan village and a resident of Koh-e-Sar Bazar has become a millionaire overnight.
"The fish has been sold for Rs150,000 per kg in the fish market of the town," Nadeem confirmed.
The owner of the fishing launch Sajid Haji Abu Bak said that his boat's captain Baloch hunted it on the shores of Jiwani.
According to market rate, a discount of Rs30,000 per kg has been given after which the total price of the fish has been fixed at Rs7.2 million.
The bid for the croaker fish went up to Rs8.6 million.
Demand for croaker in China, Europe and the international market is many times higher.
According to Gwadar Development Authority Assistant Director Environment and Marine Biologist Abdul Rahim Baloch , some fish are very valuable because of their meat. "But the case with croaker is different."
He added that the price of croaker is actually due to its air bladder in which it floats due to filling up of air.
"The air bladder of this
fish is used in medicine and it is in high demand in China, Japan and Europe," Baloch said, adding that the air bladder of croaker fish is also used in the internal organs of the human body during stitches, especially during heart surgery.
Published in The Express Tribune, May 31st, 2021.
COMMENTS
Comments are moderated and generally will be posted if they are on-topic and not abusive.
For more information, please see our Comments FAQ