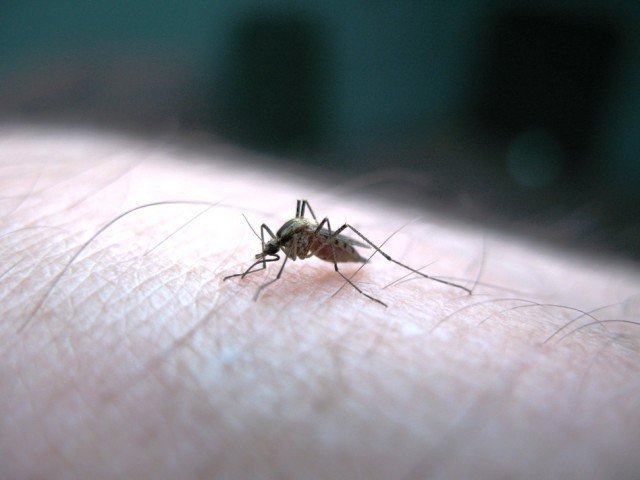 ---
RAWALPINDI:
Rawalpindi Additional Deputy Commissioner Abdullah Mehmood said that the prevailing weather can enable the breeding of dengue larvae in the city and there is a need to combat it on an emergency basis.
Chairing a meeting to review the anti-dengue campaign on Sunday, he directed the officials of the health department and the Rawalpindi Municipal Corporation to create awareness among the people to keep their houses clean and leave no place with stagnant water.
Mehmood said there is a need to make collective efforts to implement precautionary measures to keep in check the breeding of larvae with the cooperation of the community.
He stressed the need to compile data for ascertaining the actual position and effective monitoring be confirmed by conducting door-to-door surveillance.
The ADC further directed that inspection and surveillance of commercial plazas, hotels, restaurants, hospitals, school and colleges, junkyards, graveyards, under construction sites, parks, open plots, abandoned sites, petrol pumps and all other spots must be ensured.
'Hydrate to beat the heat'
A medical expert Dr Muhammad Irshad Tanoli on Sunday advised people to stay cool in summer and drink plenty of water as a precautionary measure to beat the heat.
"Drink plenty of water even if you don't feel thirsty. The body needs water to remain cool," he stated, adding that one should cover the head while going outside or working in open places.
He maintained that the summer season is at its peak and with temperatures soaring there have been many cases of heatstroke. He said hospitals are receiving patients complaining of sore throats and tonsils as they are drinking cold water.
Dr Tanoli stated that watermelon, juices and cold drinks be used to avoid the heat. Be calm, take proper rest and protect yourself from the scorching sun, he added.
According to the meteorological office, hot and dry weather is likely to prevail over most parts of the country while remaining very hot and dry in the central and lower plain areas.
However, rain-wind-thunderstorm is expected at isolated places in upper Khyber-Pakhtunkhwa, Northeast Punjab, Potohar region, Gilgit-Baltistan and Azad Jammu and Kashmir.
Due to extreme heat, dust storm or gusty winds are expected in plain areas of the country in the afternoon.
Published in The Express Tribune, May 31st, 2021.
COMMENTS
Comments are moderated and generally will be posted if they are on-topic and not abusive.
For more information, please see our Comments FAQ