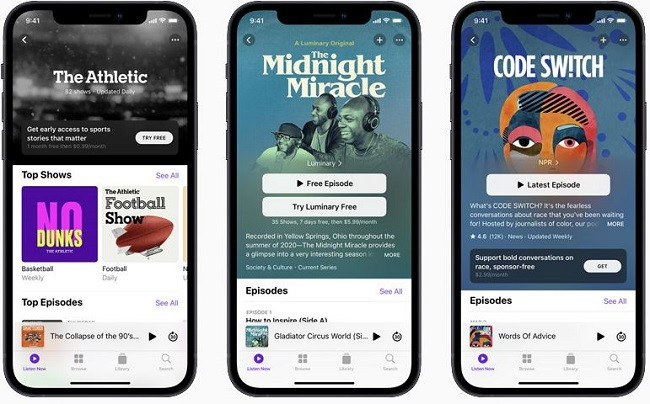 ---
Apple is delaying the launch of a podcast subscription service until June after some podcast creators had issues with delays in their shows appearing after uploading them, according to an email seen by Reuters.
Apple in April said it was introducing a service that would let podcast creators charge for their shows, with Apple keeping a 30% commission in the first year of a subscription and thereafter dropping commissions to 15%, similar to its App Store.
Siri might have accidently revealed Apple's next event date
Pricing for each subscription will be set by the creator and billed monthly, Apple noted in a press release.
Apple targets car production by 2024 and eyes 'next level' battery technology
It also introduced a new Apple Podcasters Program that will cost $19.99 per month and will provide creators the tools they need to offer podcast subscriptions.
The company will also redesign its Apple Podcast app to include channels, which will let users find new shows from their favorite creators and hosts, Cook said.
The features will roll out to 170 regions next month.
COMMENTS
Comments are moderated and generally will be posted if they are on-topic and not abusive.
For more information, please see our Comments FAQ