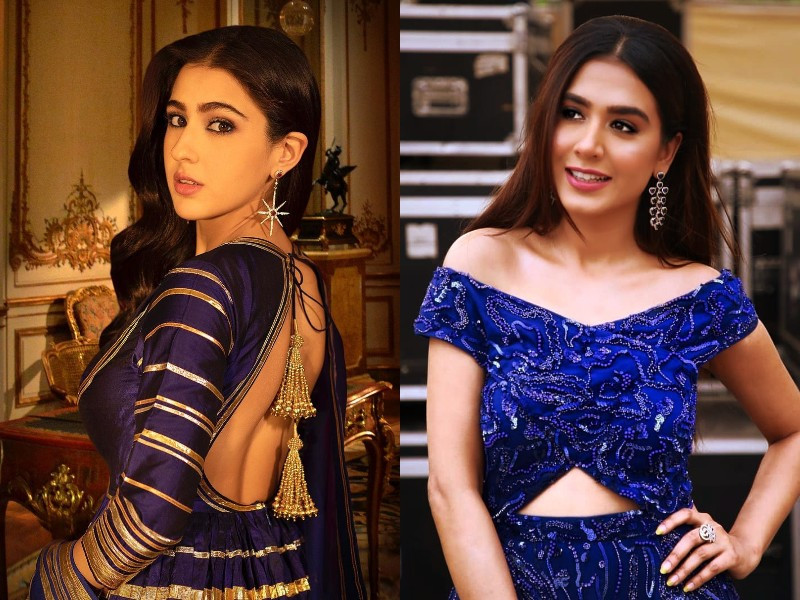 ---
After comparing Ahad Raza Mir to Gurfateh Pirzada, Sanam Saeed to Anya Taylor Joy, and Ramsha Khan to Anushka Sharma, fans have started comparing Mansha Pasha to Sara Ali Khan, and it's hard to understand why.
Personally, Ushna Shah would've fit the bill more, but since we're going all out, there's no harm in looking at things from another person's perspective.
So Mansha, who held an interactive session on her Instagram Stories recently, allowed her followers to ask her whatever they wanted. One user went on to comment, "You are Pakistan's Sara Ali Khan," and to our surprise, Mansha said she gets that a lot. "Yeah I don't see it, but I get it a lot," she confessed.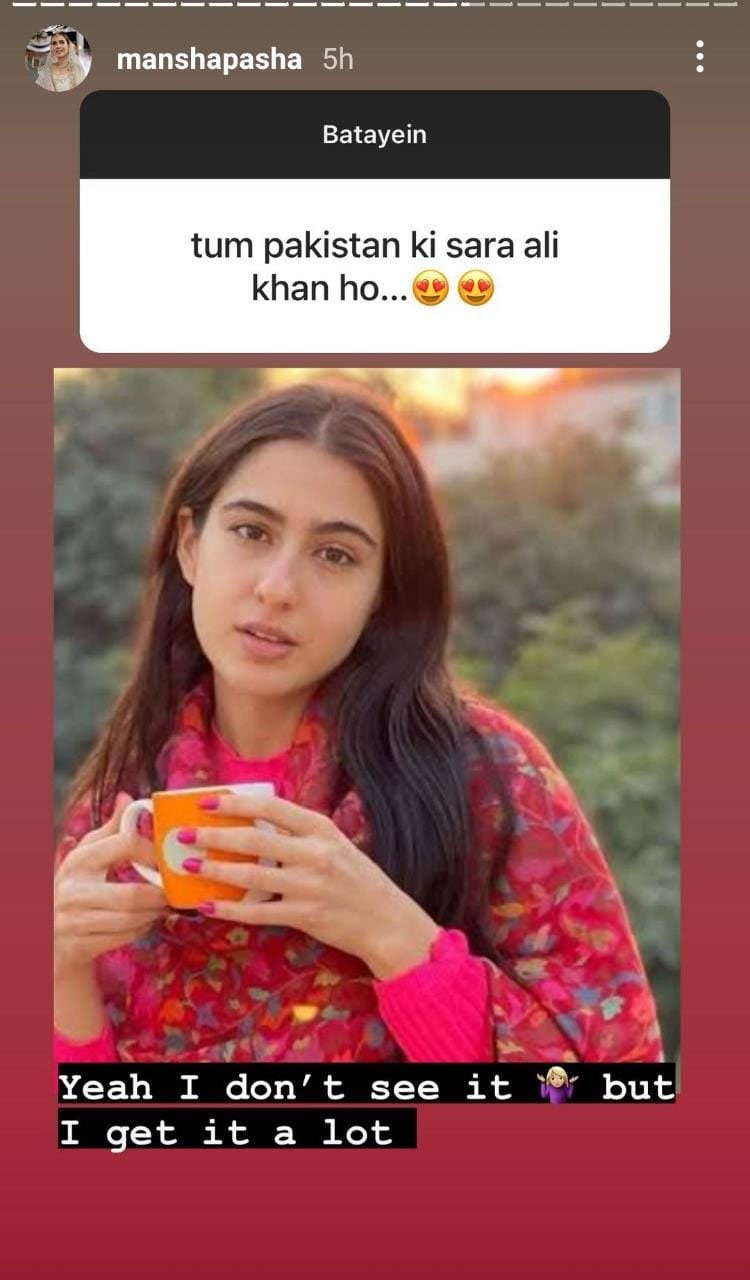 Her response sparked a debate on social media, leading many to dub the comparison a "result of hallucination," while others claimed they saw it too.
"Nope, Sara must be India's Mansha," commented a user. "I don't see it either but Mansha is prettier," complimented one more. "Pakistanis are so obsessed with Indians that they keep comparing. There is a thing called self-respect and we need to learn it," chimed in a user furiously. "Everybody note this down, this is what we will be questioned about in the exams!" quipped one more. "No she looks like Mansha! Let's just stop comparing our talented actors to Indian actors. Pakistan is the best!" commented a patriotic user.
Mansha recently tied the knot with Pakistani civil rights activist, and lawyer, Mohammad Jibran Nasir. She stepped into the realm of film with Chalay Thay Saath and played the leading role in Laal Kabootar, which received wide critical acclaim, despite not making it as big at the box office.
Sara, on the other hand, is a rising star who's appeared in numerous Indian films. She is also the daughter of Saif Ali Khan.
Have something to add to the story? Share it in the comments below.
COMMENTS
Comments are moderated and generally will be posted if they are on-topic and not abusive.
For more information, please see our Comments FAQ