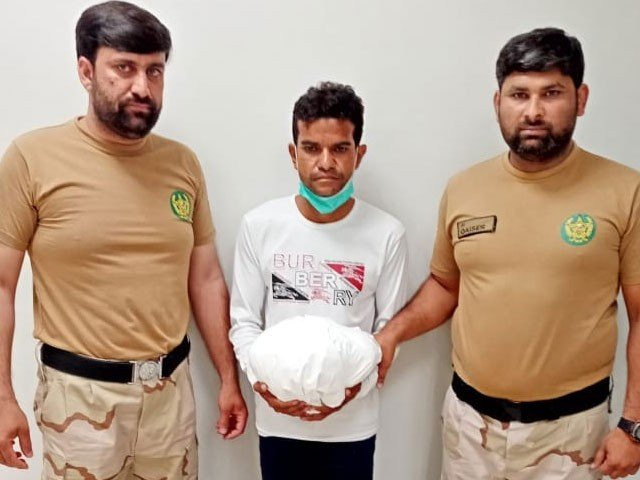 ---
ISLAMABAD:
A bid to smuggle heroin to Qatar was foiled at the New Islamabad Airport on Friday and the passenger was arrested by the authorities.
A passenger, a resident of Gujrat, was attempting to smuggle 2kgs of the narcotic substance via a PIA flight when he was detained by the Anti-Narcotics Force (ANF).
He was shifted by the ANF for further investigation and his luggage was confiscated as evidence.
Read ANF foils drug smuggling bid
Earlier, the Pakistan Navy and the ANF conducted a joint operation in the Pishukan area of Balochistan and recovered 700kg of drugs worth more than Rs2 billion.
In January, the ANF thwarted a drug smuggling attempt to the United Kingdom by recovering over two kilogrammes of heroin, concealed masterfully in decoration items, at Lahore's Allama Iqbal International Airport.
The drugs were handed over to the ANF for further legal action.