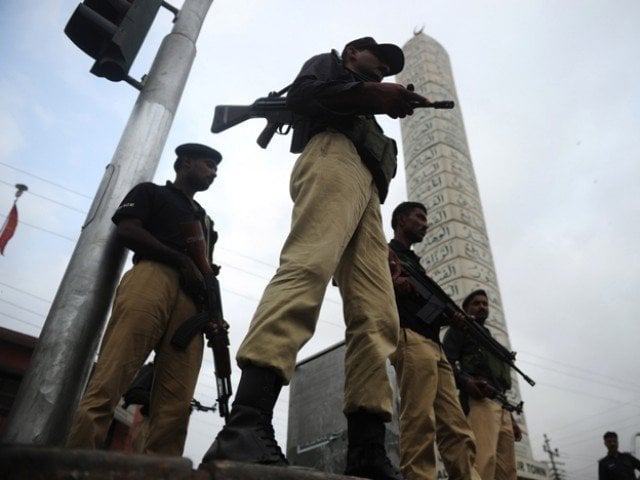 ---
DERA GHAZI KHAN:
An operation has been launched against the Ladi gang of outlaws in Koh-e-Sulaiman tribal area on the orders of Prime Minister Imran Khan.
Heavy contingent of Rangers, Punjab Police and Border Military Police reached the tribal area for the purpose.
The joint operation is reportedly aimed at apprehending the dacoits.
Prime Minister Khan and Punjab Chief Minister Usman Buzdar issued orders for immediate action after reported brutal killing of some persons abducted by the gang.
The Ladi gang reportedly has hideouts on the mountains and local people say its members had made Dara Safido, a few kilometres away from the BMP police station at Kushuba, a no-go area.
Armoured vehicles were also sent for the operation against the suspected criminals. According to information received in this regard, a search operation has been launched against in the Dara Safido area near Dera Ghazi Khan Cement Factory.
More than 500 personnel from Rangers, Punjab Police, Border Military Police, Baloch Levies and Elite Force are taking part in the operation along with armoured vehicles.
Assistance is also being sought from locals in the search operation in the area. According to sources, during the search operation, four persons including a residents of Jamal Darkhuwast were detained and interrogated on the suspicion of facilitating to gang.
The law-enforcement forces orces launched the search operation from different directions after camping in the plains near Dara Safido hill.
The operation is being supervised by Regional Police Officer Rana Faisal, Additional IG South Punjab Captain (retd) Zafar Iqbal, DPO Umar Saeed Malik, Commandant BMP Hamza Salik and Rangers officials.
Meanwhile, according to sources, the hardened members of the gang have reportedly taken positions at Andar Pahar. The police and accompanying forces have not yet entered the locality.
They are reportedly moving ahead cautiously with the help of maps.
They are reportedly moving ahead cautiously with the help of maps.
However, some officials fear that the gang members may flee towards Balochistan, taking advantage of the darkness of night and familiarity with the mountainous terrain.
Published in The Express Tribune, May 28th, 2021.