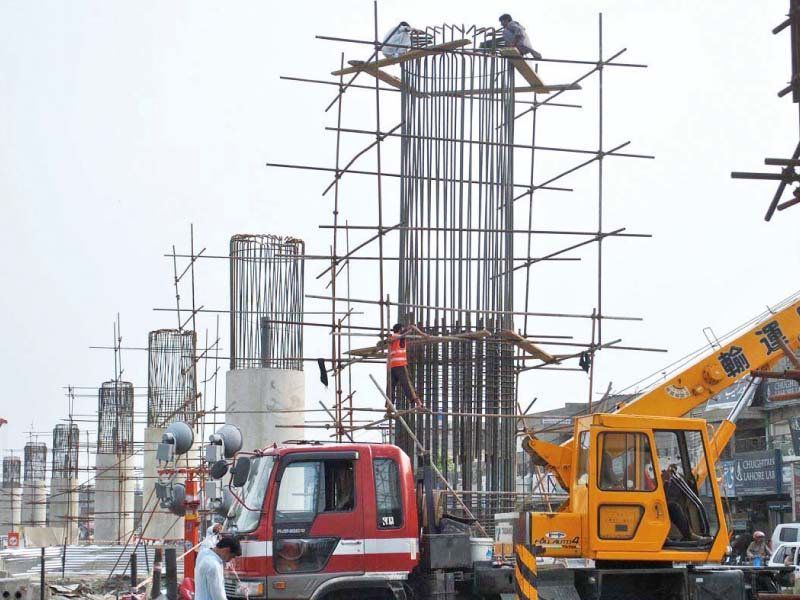 ---
ISLAMABAD:
The upcoming budget will jack up the Public Sector Development Program (PSDP) to Rs900 billion against Rs650 billion allocations made in the outgoing financial year, sources said on Wednesday.
In the next fiscal year 2021- 22, the volume of PSDP will be increased from Rs650 billion to Rs900 billion, while the subsidy on wheat for GilgitBaltistan will be increased from Rs7 billion to Rs8 billion, sources said, adding an increase of Rs2 billion in GB's Indicative Budget Ceiling (IBC) is also under consideration, which make it Rs47 billion from Rs45 billion. The sources further said that on the other hand, the Federal Board of Revenue is also reviewing the suggestions received from various stakeholders.
Keeping in view the situation of food in the country, the government is also considering upgrading storage facilities and exemption or reduction of customs duty on storage of commodities, the sources said. Similarly, another proposal to narrow the gulf between the implementation of sales tax and federal excise duty on different brands of butter and cheese is also being mulled over. The government has also taken into consideration recommendations given by the Hajj and Umrah tour agents.
In light of the concerns expressed by the Hajj tour industry badly affected by the ban on pilgrimage due to the pandemic, the government has decided to give them exemption from tax for the next five years. Finance Minister Shaukat Tarin had on Sunday said that income tax rates for the salaried class will not be increased in the upcoming budget and vowed to bring legislation to put tax evaders behind bars.
COMMENTS
Comments are moderated and generally will be posted if they are on-topic and not abusive.
For more information, please see our Comments FAQ