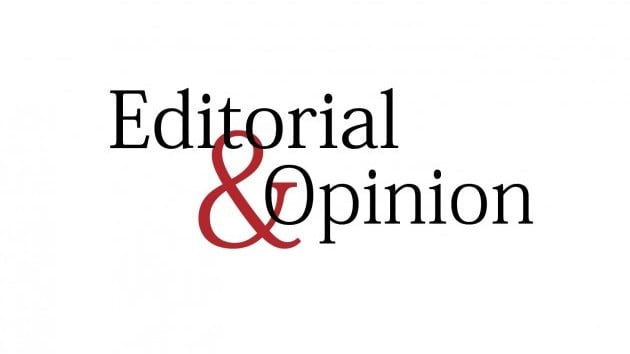 ---
Speaking in Larkana, Prime Minister Yousaf Raza Gilani has once more emphasised the need for peace with India and warned that war was simply not a solution to any of the issues between the two nations. He stressed that dialogue offered the only way forward and indicated he was in touch with his Indian counterpart in this respect.

The consistent focus on peace by the PPP government is immensely welcome. It has been met with a warm response from New Delhi, despite the complications created by the Mumbai attacks of 2008. There can be no doubt that a closer relationship with India is the only way forward. Indeed it may be essential to Pakistan's very survival. The latest ranking of 'failed' states by the magazine Foreign Policy places Pakistan amongst the 10 least successful states in the world and cites the rating of the country as the world's most dangerous place by some analysts as a primary reason for this. The issue of terrorism needs to be tackled if our country is to find greater stability, and this can happen only if there is a more stable relationship with New Delhi. In his speech, Mr Gilani also brought up one of the reasons why doing so has proved problematic. He spoke of fighting terror for the sake of Pakistan rather than on behalf of the US.

But the prime minister and others at the helm of affairs must keep in view that perceptions matter more than reality. The opinion of many, perhaps most, people in the country is that much of what happens in Islamabad is determined in Washington. Mr Gilani's comments on Pakistan following the US line on sanctions on Iran – a move that would jeopardise the gas pipeline deal between the two nations – acts to underscore this impression. We must therefore ask if the comments were wise, even if they were dictated by 'real politik' and Pakistan's precarious situation in terms of both economics and politics.

But in order to make his vision of greater cooperation between India and Pakistan a success, Mr Gilani must work on the need to win over people in his own country and take them along towards this goal. The strategy he has put forward can work only if the weight of people is behind it. This is especially true as they are powerful forces in both countries seeking to keep animosity between the two South Asian neighbours high — perhaps because they directly stand to benefit from the continuation of a relationship whose primary marker is hostility. These hawks nest in many places. They occupy strong positions within the establishments of both countries, and partly in sections of the media (more so in the case of India) and have used these to create, over many decades, hostility towards India among a wider group of people. The reason why Pakistan today supports the fifth largest standing army in the world and India an even bigger one is linked to the security paradigm both nations follow, casting the other in the role of the enemy. Regrettably, in this country, citizens are 'taught' this since the national curriculum includes this as an axiomatic truth. This brings in a vast range of tanks, guns and aeroplanes for the armed forces. For the people of both countries it brings disease, death and illiteracy.

The link between development, a changed future for Pakistan and regional peace with all countries including India needs to be driven home by Mr Gilani and his team. He must persuade people that his policy towards India is determined by his desire to ensure the welfare of people and not by any other factor. Of course, he could be helped in this if the valid security concerns of Pakistan with regard to India especially vis-à-vis Afghanistan – and this view would be held by those Pakistanis who want permanent peace with India and not just the hawks – were addressed. If this were done, it could play an important role in turning the ideas of rulers into something more concrete which can alter the lives of people.

Published in The Express Tribune,June 23rd, 2010.
COMMENTS (1)
Comments are moderated and generally will be posted if they are on-topic and not abusive.
For more information, please see our Comments FAQ