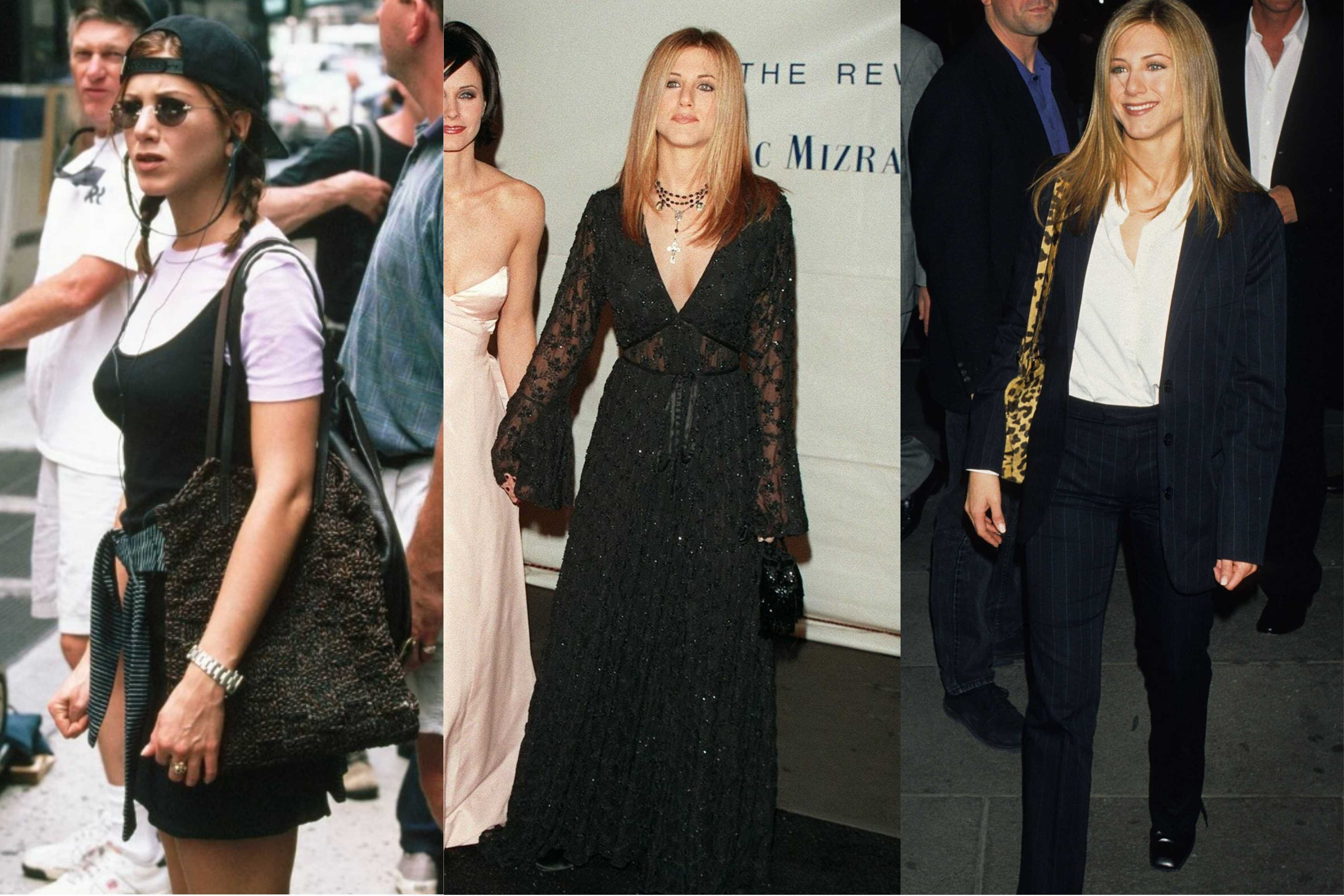 ---
It won't come as a shock to many that 90s fashion is making a big comeback. With Gen Z's love for slip dresses, animal print, scrunchies and baby doll necklines, the newest trends are a blast from the past and we really couldn't be more excited! However, if you're stumped when it comes to figuring out how to incorporate these fads into your everyday outfits, fear not. We have compiled a list of looks from the fashion books of 90s icon Jennifer Aniston, for some serious style inspiration.
Known for her laid-back cool-girl vibe, Jen has served many iconic looks over the decade, and newer fashionistas like model Gigi Hadid and actor Alexa Demie of Euphoria fame are taking evident cues from the 90s screen queen. So, whip out your hairdryers to get that perfect blowout and put on your oval-shaped sunglasses, while we present to you our all-time favourite looks of the Friends star.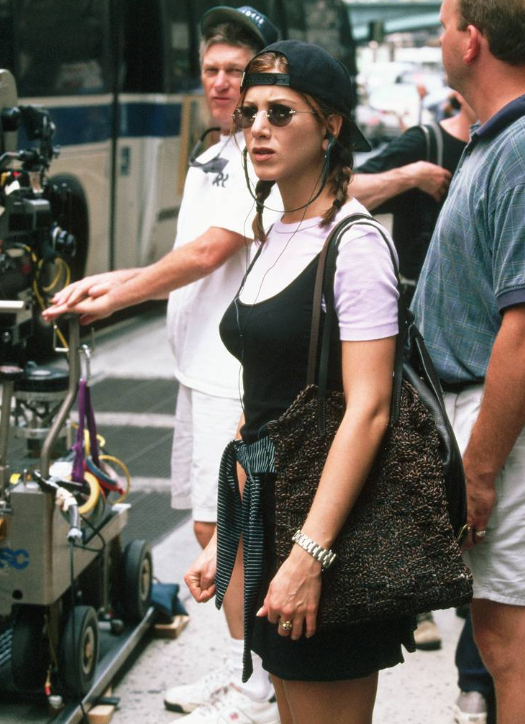 Pigtails and baby tees
This has to be one of the actor's most iconic looks to date. The baby tee under the slip dress makes it the perfect choice for the more modest fashionista, and the reverse baseball cap coupled with the sweater tied around her waist scream 90s fashion. Also, is any 90s outdoor look ever complete without the oval frames? We don't think so (and neither does Jennifer)!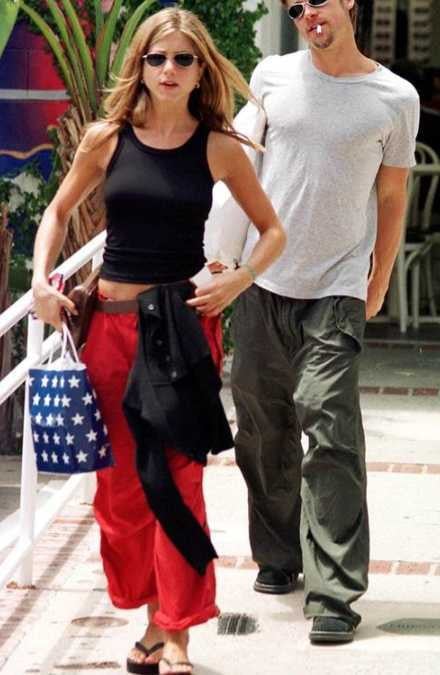 Platform flipflops and cargo pants
After the skinny jeans' epidemic of the 2010s, this look seems like a breath of fresh air! We love the bold orange cargo pants with the fitted tank top, and this look is a classic example of casual chic. The brown belt and fanny pack add some extra oomph to the overall appearance and the effortless hair just pulls everything together. We love the platform flipflops Jennifer can be seen rocking in this look, and that's one item we desperately need to add to our collection.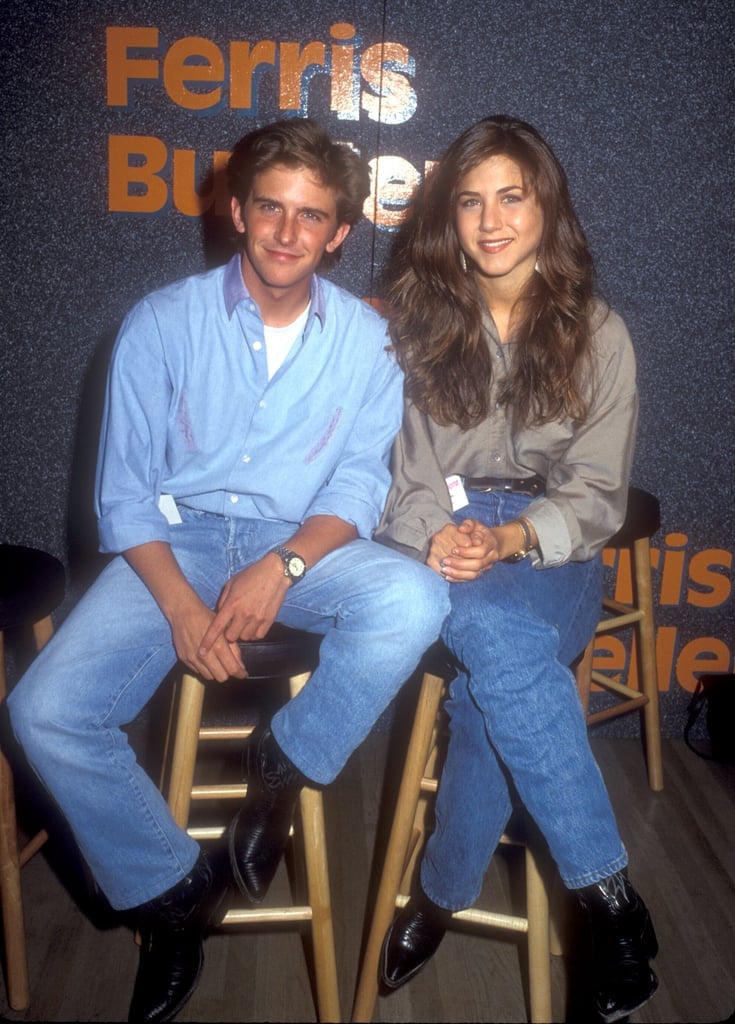 Button-downs and boots
It's safe to say we are absolutely obsessed with this look. We love the puffed up button-down with the sleeves rolled up as well as the straight-legged mom jeans that Jennifer is sporting in this photograph. Wear this while going to the office or for a coffee date with your friends. The fluffy hair makes this the quintessential 90s look and the black pointed boots are the go-to look of every 90s (and 2020s) cool girl!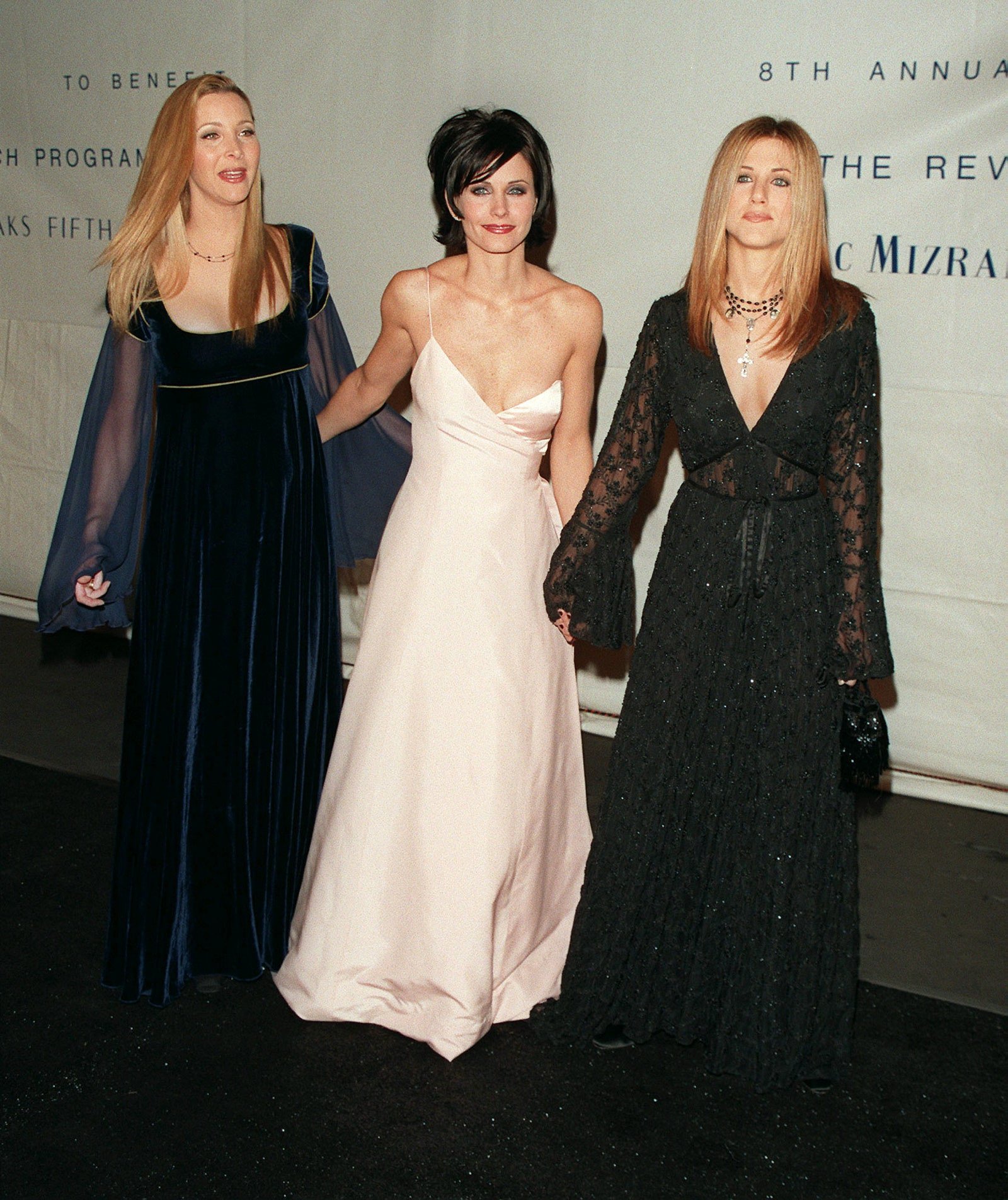 Bell sleeves and net dresses
Don't be fooled, Jennifer knew how to rock the red carpet as well. While most of her looks are casual and laid-back, she knew exactly how to go formal and looked amazing while doing it. This net dress is perfect for the 90s witchy-goth vibe, with the eyeliner and layered necklace making it an ideal look for anyone wanting to go for edgy and glamorous at the same time. The straight hair parted down the middle looks effortless, and the tiny black sequined bag has our hearts!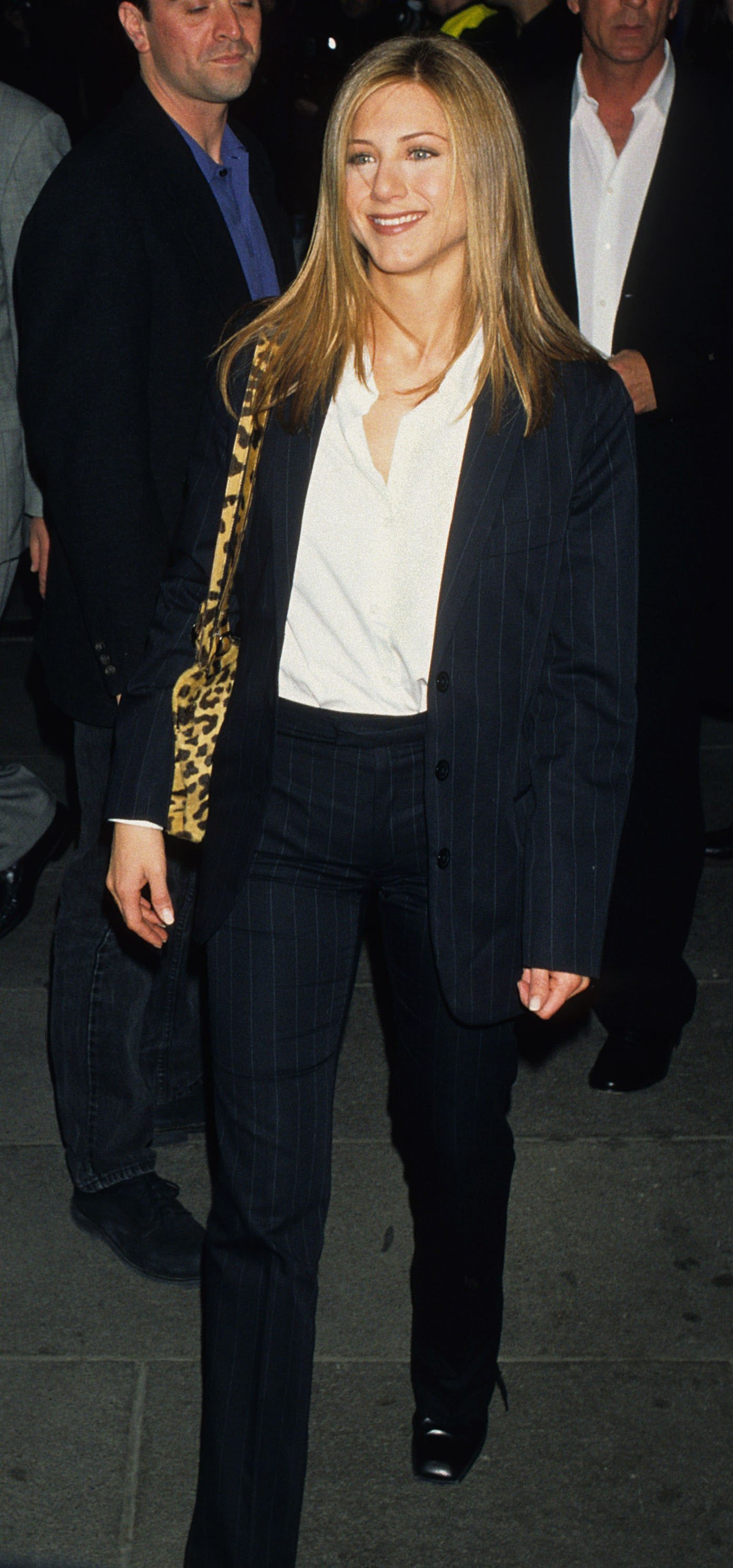 Pinstripe suits and leopard print
This is one look we cannot wait to recreate! Jennifer's well-tailored yet loosely-fitted pinstripe suit and crisp white shirt are perfect for a more formal setting. The look is gender-neutral with a focus on comfort, while also coming off as chic as ever. What really takes this look to the next level is that must-have leopard print shoulder bag. Is there anything more 90s than animal print? We doubt it!