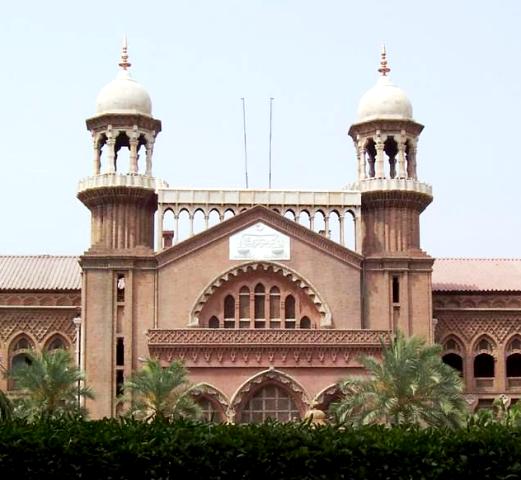 ---
LAHORE:
A Pakistan Muslim League Nawaz (PML-N) MPA Mian Naveed Ali was arrested by Pakpattan police at the Lahore High Court's on Wednesday after the court dismissed his pre-arrest bail for allegedly manhandling, abusing and kidnapping an assistant commissioner.
Assistant Commissioner (AC) Khawar Bashir, along with his gunman had raided the Umar Marquee, owned by Mian Naveed Ali, situated at Hotta Road in Pakpattan. The AC fined the staff for violation of the one dish rule as well as for violating the closing time (10pm) for marriage halls and also fined the marquee administration for Rs.50,000.
Later, MPA Naveed reached the location and a fiery exchange took place between the MPA and the AC. Naveed not only misbehaved with the AC but also slapped him, and snatched the amount paid as fine.
Following the incident, the Pakpattan police registered a case against the PML-N lawmaker, his father Mian Ahmed Ali, manager of the Umar Marquee, the private secretary of the MPA and various others under sections 365, 382, 506-B, 353 and 186 of the Pakistan Penal Code (PPC).
Read MPA held for PTI leader's murder denied bail
During court proceedings, the accused petitioner's counsel implored the court that the AC wanted to organise a function in the PML-N MPA's marquee, but he was refused by the administration of the premises. The council further pressed on that AC Khawar did not even possess a report that mentioned the marquee's administration was violating the SOP of one dish.
The council further stated that AC Khawar claimed that he was thrashed by five or more people, yet he does not have a medical report available and the AC registered an FIR for revenge.
The law officer retorted by informing the court that the MPA was misusing his authority and had manhandled the AC, pressing on that bail of the accused persons be dismissed.