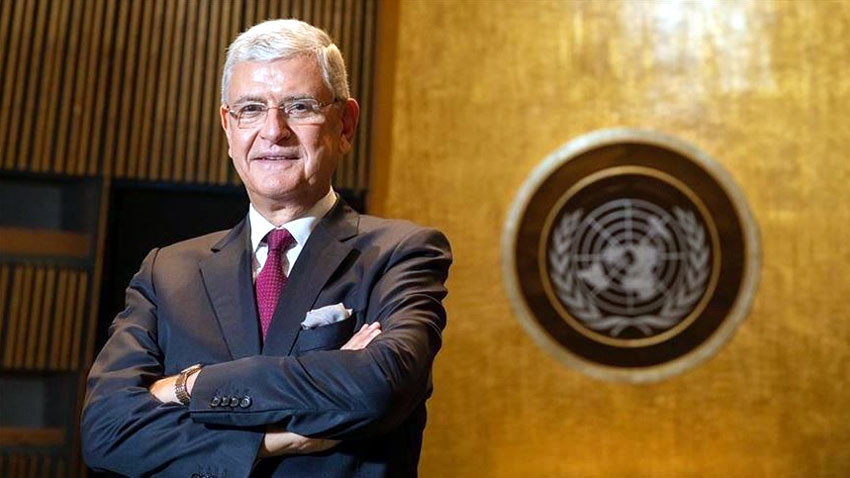 ---
President of the 75th session of the United Nation's General Assembly Volkan Bozkir will arrive in Pakistan today for an official three-day visit to the country.
President Bozkir is visiting Pakistan on the invitation of Foreign Minister Shah Mahmood Qureshi.
During his visit, President Bozkir will have detailed talks with the FM Qureshi and call on the country's leadership as well. The interactions will cover a wide range of political and socio-economic issues on the UN Agenda.
Bozkir will also deliver a talk on the importance of multilateralism.
He is the first Turkish national to preside over the UN General Assembly and is a former diplomat and a senior politician.
Read more: UNGA president-elect offers help on Kashmir
He also visited Pakistan last year in August before taking up the prestigious position of UNGA president.
During his visit last year, Bozkir offered his good offices to play a role in resolving the longstanding Kashmir dispute provided parties to the dispute agreed to it, as Prime Minister Imran Khan urged the world body to play its role.
"So if my assistance as the president of the General Assembly is requested by the parties, I will be ready to provide contributions within my mandate," he said.
Bozkir also praised Pakistan's remarkable success against Covid-19 pandemic and termed it an example for other countries to follow.