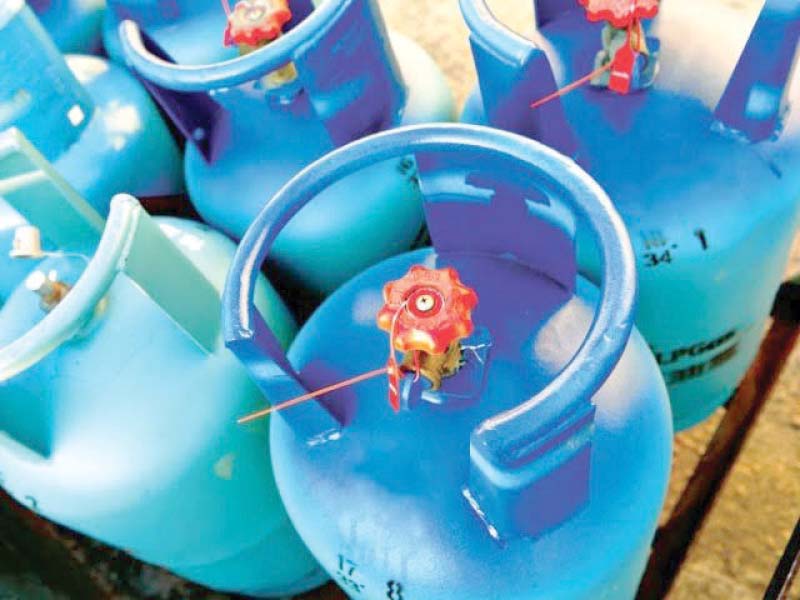 ---
ISLAMABAD:
After the oil scam, another scam could emerge as the Petroleum Division has amended the draft of LPG Policy 2021 that appears to favour an influential LPG importer by waiving regulatory duty and advance tax on imports via sea.
According to the amended draft, a copy of which is available with The Express Tribune, the Petroleum Division has introduced measures to strengthen the monopoly of one key LPG importer at the cost of local gas and imports through land route.
LPG importers are said to have made over Rs20 billion during the last couple of years due to a favourable tax regime at the cost of the national exchequer.
Local LPG producers are paying 17% GST in addition to the petroleum levy. The government had earlier imposed regulatory duty equal to the petroleum levy on locally produced LPG.
However, the importers managed to get the regulatory duty shelved. LPG importers are paying 10% GST and the remaining 7% is going into their pockets.
In the new draft, the Petroleum Division has proposed equal GST of 10% on local LPG producers and importers. However, it proposed to abolish 5% advance tax and regulatory duty on LPG imports through sea.
So, it will favour one key influential LPG importer, who will get the benefit on account of waiver of advance tax, federal excise duty and regulatory duty.
However, the Petroleum Division proposed to impose regulatory duty on LPG imports through land route.
The move shows how the Petroleum Division wants to tighten the noose around small LPG importers, who import LPG from Iran through the land route and locally produced LPG.
State-run LPG companies have a major shareholding in locally produced LPG. They had approached the government to impose regulatory duty on LPG imports and remove petroleum levy on the locally produced LPG.
The Petroleum Division held a meeting with the state-run companies, but drafted a policy again to favour one importer.
Officials said that LPG imports were coming from Iran, either via Dubai route through sea or land route from Pak-Iran border.
LPG importers have already misled the government over prices of imported LPG to win approval for the proposed LPG policy to make additional windfall gains at the cost of the national exchequer.
Due to monopoly of LPG importers, locally produced LPG companies like Oil and Gas Development Company Limited (OGDCL), Pakistan Petroleum Limited (PPL) and Pak Arab Refinery Limited (Parco) are facing a hit to their revenues.
Local LPG industry has expressed concern and called for forming a commission to probe the excess payments that the LPG importers received due to disparity in taxes.
Published in The Express Tribune, May 26th, 2021.
Like Business on Facebook, follow @TribuneBiz on Twitter to stay informed and join in the conversation.