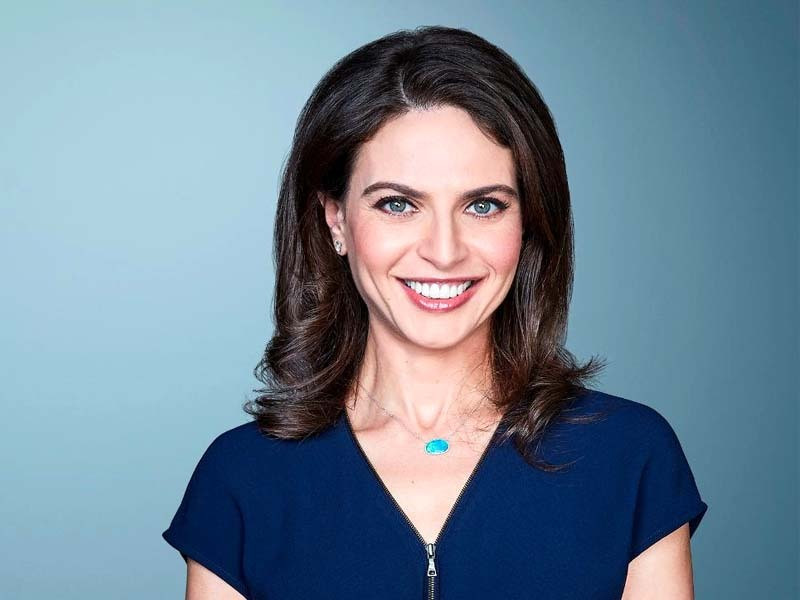 ---
CNN's news anchor and journalist Bianna Golodryga has spread shockwaves around the Muslim world for accusing Foreign Minister Shah Mahmood Qureshi of anti-Semitism for speaking out against the atrocities carried out by Tel Aviv in Gaza.
The Express Tribune takes a closer look into the life of the Moldovian journalist. Born in 1978 in Moldova, the former Soviet Union,her Jewish parents immigrated to the United States during her childhood.
A graduate of the University of Texas at Austin, Golodryga is married to Peter Orszag, CEO of Financial Advisory at Lazard. They live in New York City.
I can't believe I have to say this, but there should be zero point zero doubt that accusing Israel of "controlling the media" and having "deep pockets" is anti-Semitic.

This website can be both constructive and depressing. My Twitter feed is currently the latter.

— Bianna Golodryga (@biannagolodryga) May 21, 2021
Bianna Golodryga is a seasoned journalist, on-air correspondent, and a Senior Global Affairs Analyst at CNN. Golodryga was previously a co-host of CBS This Morning, and a news and finance anchor at Yahoo!, where she led the media company's coverage of all major financial and news stories along with global anchor Katie Couric.
She has interviewed major newsmakers including President Bill Clinton, former Secretary of State Condoleezza Rice, and investor Warren Buffett.
She was recently called out by Palestinian writer and activist Mariam Barghouti for her narrow line of questioning.
The CNN anchor asked Barghouti whether there is still a viable two state solution for intractable Palestine-Israel issue, to which the activist issued a sharp retort,"Why are you limiting yourself to that question...why don't you ask if there's a viable and just solution so Palestinians can live freely".
But Barghouti was not done there, she went on to flay the anchor even further:"It is ridiculous that we are asking the same old question despite the actions of the Israeli military to deprive Palestinian time and again".