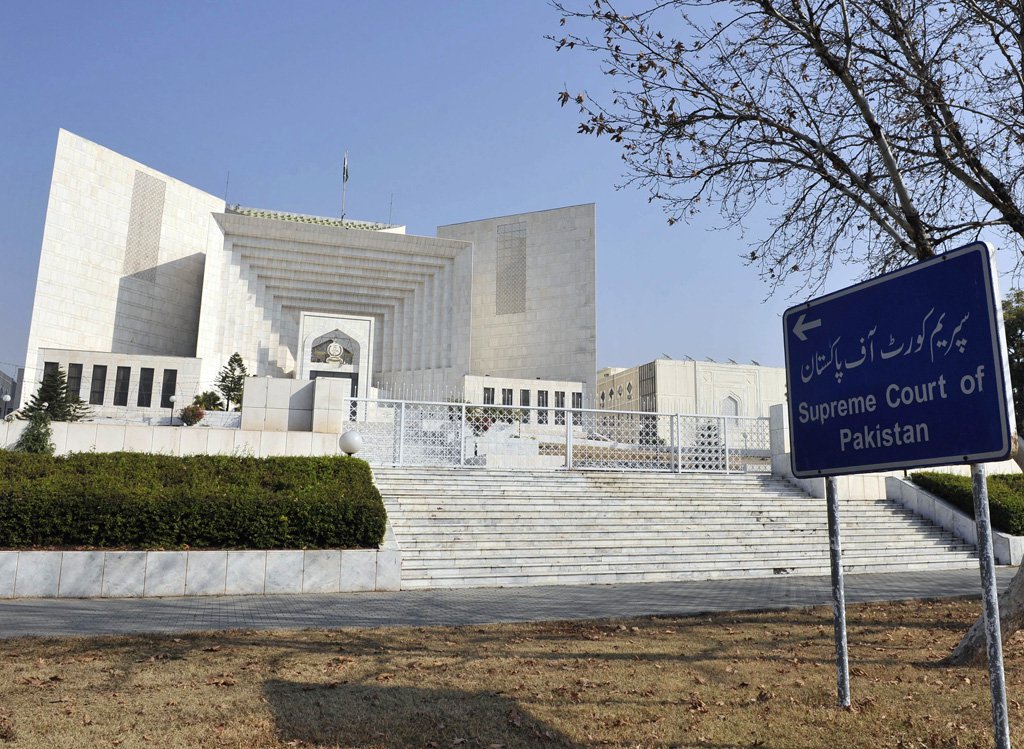 ---
ISLAMABAD:
The Supreme Court on Tuesday accepted for preliminary hearing a government's petition challenging the permission granted by the Lahore High Court to PML-N President Shehbaz Sharif to fly abroad.
The PML-N leader was allowed to leave the country by a single-judge bench of the high court on May 7, the same day he had filed a plea seeking the removal of his name from the blacklist.
A two-judge bench of the Supreme Court, comprising Justice Ijaz-ul-Ahsan and Justice Sajjad Ali Shah observed that prima facie, the government appeared to be in contempt of the LHC's decision.
Justice Shah questioned as to how could the government's appeal be heard considering that Shehbaz had withdrawn his plea seeking implementation of the LHC's order.
To this, Attorney General for Pakistan (AGP) Khalid Jawed Khan argued that the decision to allow the PML-N leader to fly abroad had not been revoked in the order given on the plea's withdrawal.
Read Shehbaz withdraws plea for enforcing LHC order
He added that Shehbaz's petition regarding contempt of court was being heard and it could result in an implementation of the verdict allowing his departure.
Justice Ahsan said the court would have to see whether or not the government was guilty of committing contempt.
He added that Shehbaz was a parliamentarian and the leader of the opposition. "It is mandatory to give due respect to all parliamentarians."
However, he questioned whether or not the PML-N leader had a medical emergency due to which an urgent hearing of his plea was held.
The AGP responded that Shehbaz's bail was rejected on medical grounds. "There is no record supporting the fact that he had a [medical] emergency," he added.
"The LHC didn't even hear the federal government's stance, took a unilateral decision and asked for its enforcement of the same."
The AGP maintained that Shehbaz, as an opposition leader, was respectable, but justice should be served as per law.
Read more Shehbaz Sharif's name placed on ECL
After hearing the AGP's stance, the top court accepted the government's plea for preliminary hearing.
The court also sought the record of the case from the high court.
Issuing notices to the parties involved in the case, the apex court adjourned the hearing for a week.
On May 8, the PML-N president was barred from flying from the Lahore airport to the UK via Qatar by the Federal Investigation Authority (FIA), a day after the LHC granted him permission to travel abroad once for medical treatment.
The opposition leader in the National Assembly reached the airport along with other party leaders but was "offloaded" before the Doha-bound flight's departure despite being issued a boarding pass.
FIA officials stopped Shehbaz at the immigration counter, telling him that his name was on the provincial identification list (PNIL) and he could not leave the country until the system was updated.