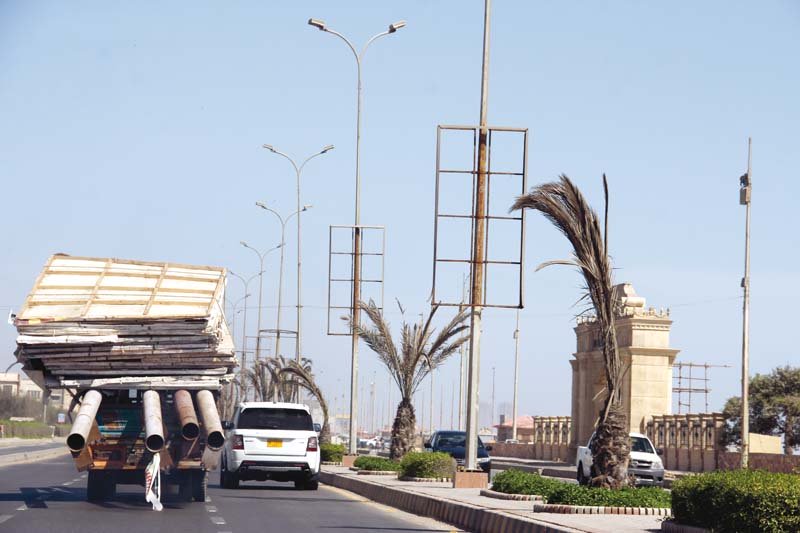 ---
KARACHI:
The Sindh High Court (SHC) directed the Defence Housing Authority (DHA) and Cantonment Board Clifton (CBC) on Monday to submit their replies, along with a detailed plan, over a plea pertaining to drainage of rainwater from the roads and streets of DHA.
A two-member bench, comprising Justice Syed Hasan Azhar Rizvi and Justice Rashida Asad, was hearing the plea.
The petitioner's counsel contended that neither the CBC nor the DHA authorities have taken any measures regarding rainwater drainage.
At this, the court observed that the institutions did not appear to be fulfilling their duties.
"The situation of DHA and cantonment boards is not much different than that of the Karachi Municipal Corporation," remarked Justice Rizvi. He noted that DHA was inundated during monsoon rains last year.
Responding to the court's query about measures taken ahead of rainfall this year, the CBC's counsel said that the board is preparing for any emergency situation that may arise regarding rainwater drainage. More drains have been built in Bukhari Commercial Area and at other spots, he said.
During the hearing, Justice Asad observed that sewage water from the city is dumped in the sea.
The bench directed the CBC's counsel to engage experts and conduct a feasibility study to identify what needs to be done to prepare for the monsoon season.
The court inquired whether any alternative plan for drainage in DHA has been prepared and to this, the CBC's counsel maintained that civil engineers were working on it.
Unimpressed by the counsel's replies, the court remarked that it appears the city will sink during rainfall again this year.
Gutter lines and storm water drains are linked and rain and waste water are not disposed of properly, remarked the bench.
The court directed the CBC and DHA authorities to submit a comprehensive rain and drainage plan along with a feasibility report within 10 days and adjourned the hearing.
Stay on construction
Meanwhile, on a plea pertaining to damage inflicted on the surrounding structures by the demolition of a building in Federal Capital (FC) Area of Liaquatabad, the same bench restricted further construction on the site.
The court chided officials of the Karachi Development Authority and Sindh Building Control Authority for their poor performance.
"There are some rules that have to be followed before approving the demolition of structures. Nearby residents have some rights," remarked Justice Rizvi.
"Who will be held responsible if someone's roof collapses and citizens incur losses?" he asked.
The court rebuked the SBCA Central district director over the matter and restricted the construction of a new building till a construction plan is approved.
Published in The Express Tribune, May 25th, 2021.