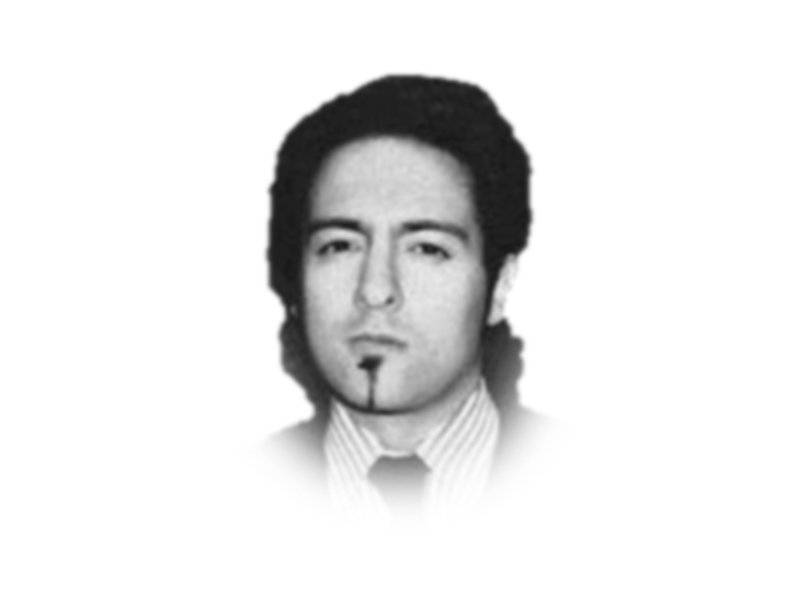 ---
Pakistani government officials countered the narrative on May 21, 2021, alleging that our foreign minister uttered anti-Semitic sentiments on a televised CNN interview.
The media's storm in a teacup surfaced on May 20 after Foreign Minister Shah Mahmood Qureshi told CNN anchor Bianna Golodryga that Israel is losing "the media war, despite their connections". The anchor promptly demanded of the Pakistani statesmen to elaborate upon those "connections" to which FM Qureshi replied, "They [Israel] are very influential people… I mean, they control the media." The CNN anchor fired back with bullet-precision: "I would call that an anti-Semitic remark."
Critics swiftly jumped to their social media keyboards divided into two camps: some fervently defended the foreign minister whereas others deprecating him. Conceded, he was being grilled in the heat of the moment, his phrasing was sloppy, he could have been better prepared, and worded his thoughts more judiciously.
Valuable lessons can be gleaned from this media outrage. Pakistani leaders bear a monumental responsibility to fully prepare for counter-narratives before media engagements, especially pre-empting anchors who crave "gotcha" moments which astronomically heighten network ratings. Poorly chosen words dilute the core message they convey. "Gotcha" journalism is neither new to CNN, nor to our foreign minister.
The Foreign Ministry promptly dismissed allegations of anti-Semitism in an official statement on May 21, declaring the remarks could not be "construed as anti-Semitic by any stretch of imagination". Also that, "any twist given to the Foreign Minister's remarks would unfortunately prove the very point he was making. The right to freedom of expression must be respected equally by everyone."
FM Qureshi's interview was broadcast right after he attended the United Nations General Assembly meeting on the simmering tensions involving Israel and Gaza, where he rightly articulated the plight of Palestinians, claiming that the responsibility lay with Israel to cease violence. Hours later, a cease-fire between Israel and Hamas was brokered only to be breached by Israel by storming the Al Aqsa mosque a few hours later, attacking worshippers with stun grenades, clearly baiting Hamas to retort.
The foreign minister was justified in his statements. Equating a level-headed critique of the state of Israel, its lobbies and defence industry to a criticism of all Jewish citizens is deeply disingenuous and a false equivalence. Criticising a nation-state is discerningly distinct from critiquing the adherents of a religion. Equating the two reeks of "Orwellian doublespeak" seeking to obscure and reverse the actual meaning of words. An increasing number of ardent critics of Israel are themselves devout and brave Jewish citizens.
By "deep pockets", FM Qureshi implied that the state of Israel has financial clout, undue influence, enjoys bipartisan support across the US political aisle, with full-fledged media endorsement and legislative backing. How is that anti-Semitism?
Nonsensically accusing FM Qureshi of anti-Semitism is a ruse to deflect from Israel's propaganda machine which routinely sanitises its unspeakable crimes.
FM Qureshi's assertions that Israel controls the media narrative in the US is not at all anti-Semitic. Noam Chomsky, John Pilger, Edward Said, Robert Fisk and other noteworthy American thought-leaders repeatedly exposed blatant media bias against Palestinians.
Anti-Semitism is obviously a morally abhorrent hate crime. Purposely equating anti-Semitism to any bona fide critique of the state of Israel grants it blanket immunity from gross human rights violations as witnessed over the past few days.
"Essentialising the rich Jewish identity and arbitrarily aligning it to a far-right state of Israel is what I would label 'anti-Semitic'," should've been the minister's enlightened comeback line. His choice of words needed to be more calibrated, but the message remains: we, as Muslims, must stand with our fellow Jewish citizens who rightfully criticise Israel. When people try and silence, suppress and gaslight you as an anti-Semite for not "defending Israel" intelligently interject with "we stand with Jewish citizens critiquing Israel including progressive and fair Jewish entities and media such as Jewish Voice for Peace, Btselem, Mondoweiss and J Street".
After all, global human rights organisations from Human Rights Watch to Amnesty International to Israel's very own Btselem have accused the Israeli state of "apartheid and crimes against humanity" in contravention of the Rome Statute and Geneva Conventions, especially in light of the recent Gaza offensive.
Due to the digital global village we live in, no state, individual or institution is above the law anymore. Israel cannot keep perpetrating atrocities and ethnically cleanse Palestinians expecting to go unscathed. This is the age of digital accountability and visibility.
A lot of Israel's indiscriminate shelling was brought to light via on-ground "citizen journalism" which increasingly questioning the spin of mainstream media. Rights advocates can no longer be bullied, blemished or tarred by a tired brush of "anti-Semitism" when their grievances against the heavy-handedness of the Israeli Defence Forces and their rabid right-wing leaders such as Benjamin Netanyahu are morally vindicated.
The West cannot keep censoring and stifling legitimate debate under the pretext of "freedom of expression" whenever it suits them. Such antics are archaic in an age where citizens are more informed than ever before, owing to the resilience of a social media revolution.
It is beyond shameful that Pakistan's FM's remarks were twisted and disingenuously decontextualised. For decades, legitimate critique of the Israeli state has unfairly been brushed under the carpet and been labelled anti-Semitic. Raising awareness about Israel's potent lobby machine and how it works overtime to misguide US foreign policy is neither anti-Semitic nor a slur. The world will no longer whitewash the war crimes of an Israel armed to the teeth with nuclear weapons and has perpetrated atrocious crimes against humanity in Gaza for 11 days.
Holding (certain) mainstream media outlets accountable for their ethnic cleansing apologia of the Israeli occupation isn't "anti-Semitism". Any journalist deliberately feigning victim status rather than "objectively" reporting ground-realities merits constructive criticism. "Objectivity" becomes fickle when anchors deliberately conflate criticism of the Israeli state with abhorrent anti-Semitism. By that morally skewered reasoning, should even the slightest criticism of any Muslim-majority state be dubbed as "Islamophobia"? Of course not.
Many mainstream media outlets purposely misconstrue basic terms to whitewash Israeli crimes. Using "Israel" but never "Palestine" or "war" rather than "siege and occupation" or "both sides of conflict" instead of "ethnic cleansing" is a sinister semantic charade concealing crimes against humanity and settler-colonialism.
A Muslim, by definition, cannot be anti-Semitic. The entire foundation of Islam's belief system is architected on our shared Abrahamic ancestry with Judaism and immense cultural commonalities. Tragically, the schism between Muslims and Jewish citizens widens due to Israel's brazen right-wing ethno-nationalism, orchestrating an illegal siege and occupation of Palestine. Foreign Minister Qureshi himself hails from a deeply spiritual family, is a claimant of our shared Abrahamic heritage with Jewish citizens and certainly his intent was not to use anti-Semitic clichés in a CNN interview.
Greater Muslim-Jewish inter-faith events and seminars are essential for long-term bridge-building and can go a long way to one day bring a peaceful and sovereign Palestine.
Most importantly, Pakistani social media and the arm-chair commentariat are missing the point. The seminal takeaway is not what occurred on CNN but that Pakistan and Turkey led the international diplomatic initiatives from the front, being a voice for the ummah with the Palestinian FM playing a pivotal role in the conflict's ceasefire.
Published in The Express Tribune, May 25th, 2021.
Like Opinion & Editorial on Facebook, follow @ETOpEd on Twitter to receive all updates on all our daily pieces.