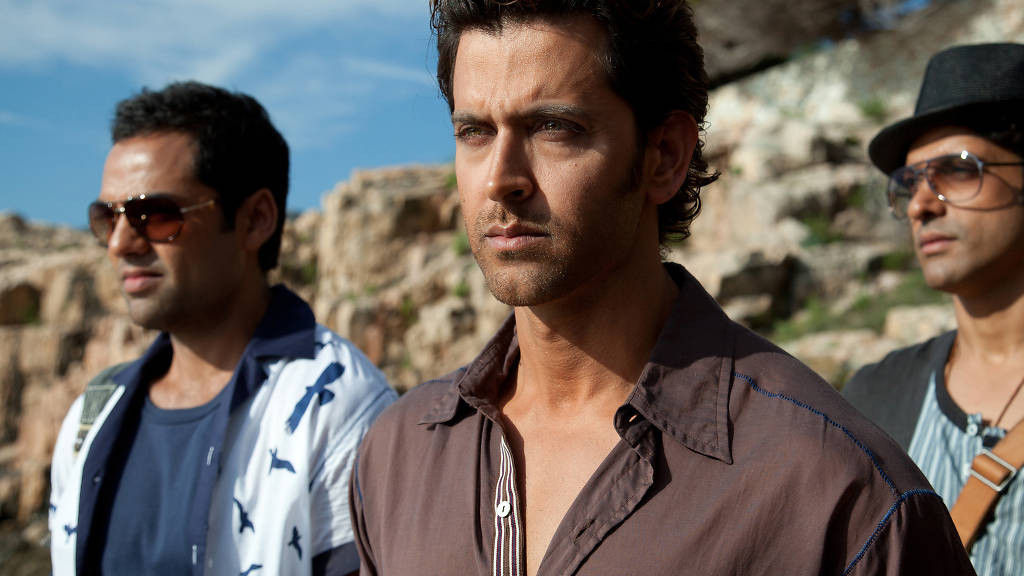 ---
Zoya Akhtar's hit film Zindagi Na Milegi Dobara will celebrate a decade of success and love on July 15 this year, following its soaring success when it first hit cinema screens back in 2011. The blockbuster garnered an iconic status, with a stellar cast of actors including Hrithik Roshan, Farhan Akhtar, Abhay Deol, Katrina Kaif and Kalki Koechlin. In a recent revelation, it was shared that things were as packed with adventure and adrenaline behind the scenes as they were in the film itself.
In a video share on Zoya's Tiger Baby Film's Instagram page, fans were treated to quite a bit of behind-the-scenes information, including the story of how Hrithik almost killed his co-stars while filming one of the movie's most popular scenes, reported The Indian Express.
In the part of the film where the characters of Hrithik, Farhan and Abhay are en route from Barcelona to Costa Brava, Hrithik's character gets out of the car to take an urgent work phone call. "Before shooting this scene, Hrithik almost killed me and Farhan," Abhay revealed.
While parking the car, it was shared that Hrithik had forgotten to switch off the ignition. The car began to speed down the slope and towards a gorge the moment the actor stepped out of the car, almost taking Farhan and Abhay with it. "Farhan was really fast. He jumped out immediately, and I sat there thinking I'm going to die now." Fortunately, both of them made it out of the situation and lived to see their film become a smash hit.
"We make films for the silver screen but the little stories that make the big picture don't always come through. Here's introducing our 'Off The Record' series where cast and crew from the Tiger Baby clan let us in on what went into creating some of their best scenes, what their psychology was in that moment and why this particular scene will always remain unforgettable to them," shared Zoya's production house.