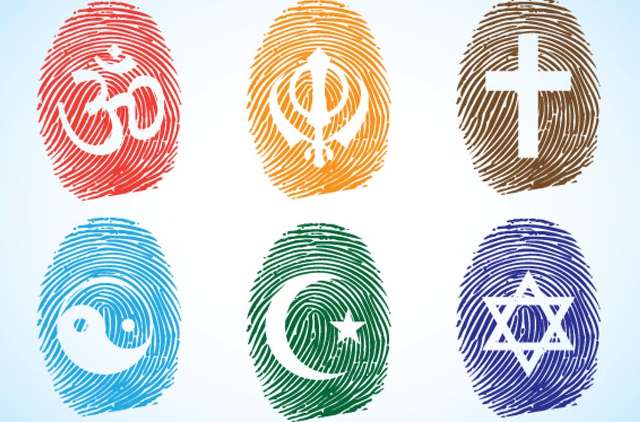 ---
ISLAMABAD:
On April 16, the National Assembly of Pakistan witnessed an unprecedented event, where floor was opened to six minority lawmakers.
All of whom, one after another, took the stage to express their deepest concerns about the country's long, cruel history of anti-minority crusades.
In doing so, the six members of the lower house, called attention to the ever pertinent issue of forced conversions, which has been plaguing their communities in the absence of legislative safeguard.
Noticing surge in violent cases, Pakistan Muslim League Nawaz (PML-N)'s Keeso Mal Kheeal Das, who was among the six lawmakers determined raise the issue on the floor.
"The biggest issue being faced by the Hindu and Christian community in Sindh is forced conversion of young girls. The parliamentary committee made in this regard has yet to produce a solid legislation on the issue. And though all the parties are in favour of the said legislation, nothing concrete has happened so far," told the lower-house member, while addressing his grievances.
"I was ready to protest, and also equipped with placards in case we were denied the chance to pour our hearts out that day," he added, referring to April 16.
Counting regrettable instances, the Hindu legislator also made mention of 14-year-old Arzoo, who kidnapped from the port city of Karachi, and is yet to be retrieved.
"Speaker Sahib, you tell us how we can end this sense of deprivation? The police and courts do not provide us justice; where should we go," he asked.
Read more: Govt must regulate freedom to practice religion: SC
Another PML-N lawmaker, Dr Darshan, referring to a case in Halani Sharif, Sindh, ruffled the parliamentarians' feathers, when he revealed that a policeman deployed at a check post located inside a temple took a girl with him, claiming that she converted with her free will.
"When the man deployed to provide security will steal then who would give protection?" he questioned, while urging to make such a legislation that will help countering the practice and put an end to the causes tarnishing the country's name.
On the other hand, Pakistan People's Party (PPP)'s Naveed Jeeva highlighted that the registration of FIR is the first hurdle, in such cases. "The police refuses to lodge a case for days.
Then comes the influence from different quarters. The age for marriage is different in provinces, but should be the same across the board," he explained.
PPP, government reaction
"We are against forced conversion and willing to do everything possible in order to stop this heinous crime; it's not a practice, it's a crime," PPP's Naveed Qamar said on the floor of the house.
PPP will fully support legislation at provincial and federal level, he assured, saying administrative issues would be taken up with Sindh government.
Federal Minister for Human Rights Shireen Mazari asserted that that the parliamentary committee had studied the laws enacted in other countries and gave recommendations against forced conversions.
"However, the recommendations were ready for debate but couldn't take place because the composition of the parliamentary committee had changed due to the recent Senate elections. The recommendations were shared with the Ministry of Religious Affairs as it said that the issue falls in their domain, but all things withstanding it [forced conversion] is a terrible issue which needs to be addressed immediately," she admitted.
Of legislation and other demons
Parliamentary Committee to Protect Minorities from Forced Conversions Chairperson, Senator Anwaar-ul-Haq Kakar, while talking to The Express Tribune said that the committee has been working for the past one-and-a-half year; met scholars of different faiths, 800 to 900 representative bodies of different associations, 70 to 80 Hindu Mukhis, chief secretaries, inspector generals and others, to better understand the issue and prepare recommendations.
"Forced conversion is a issue that stems more from financial, social and sexual context, than religious and spiritual. Ninety eight per cent of forced conversion cases take place with underprivileged girls, who run away from their homes. There's seldom been any case like such for women who are doctors and engineers, or just higher up the social class," he expressed.
Speaking further, Kakar explained that the committee has faced several issues in making a single piece of legislation which solves all the issues.
"Muslim men can theologically marry a Christian girl but not a Hindu girl and the legislators can't impose a financial limit for discouraging such marriages. It's a broad-base issue and the solution lies in a legislation that should determine the same age of marriage across the country. To assure which, the certificate of marriage should be issued by a sessions judge; mechanism for providing protection should be established and the practice of tendering forged documents to make a case should strongly be countered," he told The Express Tribune.