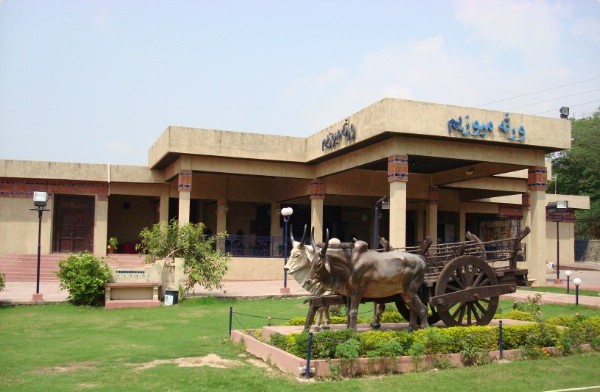 ---
ISLAMABAD:
The famous 'Heritage Museum' of Lok Virsa has become a centre of attraction drawing crowds from all over the country. Speaking to the media, an official of Lok Virsa Muhammad Ali said on Sunday that they were ensuring that anti-Covid standard operating procedures (SOPs) are duly followed during official visit timings to the museum.
He stated that the reason for attracting huge crowds to the museum was that it displayed the rich culture of four provinces as well as of Azad Jammu and Kashmir and Gilgit-Balitistan.
A visitor, Bilal Ahmed, said the museum shows tradition through the ages, accounting for most of the cultural changes and influences. In a gallery entitled 'Pottery through the ages', one sees ancient pottery displayed from thousands of years ago, including artefacts such as cooking stoves and pots, pitchers, plates, and grain containers.
He added that folk stories such as Heer-Ranjha, Sohni-Mahiwal and Dhola-Maro, which have been passed down from generations through poets and storytellers are also portrayed three-dimensionally in one of the galleries called 'Ballads and Romances' with the origins and details of the stories written on the display boards.
Another visitor, Ayesha Syed, said one gallery is dedicated to music and displays hundreds of different musical instruments played in the country along with the history and classification of each.
Published in The Express Tribune, May 24th, 2021.
COMMENTS
Comments are moderated and generally will be posted if they are on-topic and not abusive.
For more information, please see our Comments FAQ