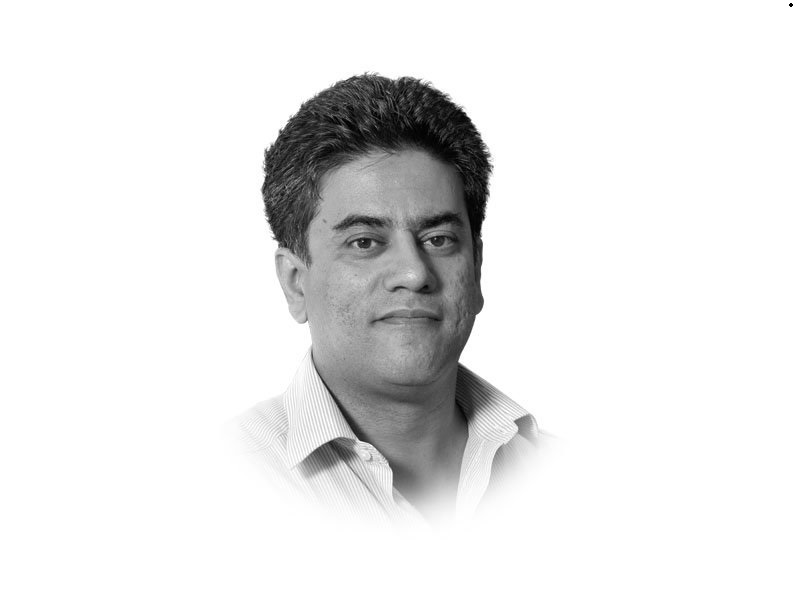 ---
If the Sindh government is an embodiment of inefficiency and corruption, the jewel in its crown is the government's department of Excise, Taxation and Narcotics Control. No matter who is in charge at the CM House, nothing much changes at this department, located at Tughlaq House.
The honorable Mukesh Kumar Chawla has remained minister of this department for more than a decade. According to its website, the department is the main revenue collecting agency of the Government of Sindh. We are informed that the department has been entrusted with two functions — tax collection and narcotics suppression. It has been a failure in both. It also has the exclusive authority of "issuance & administering the intoxicating liquor and other intoxicating licenses". That is where the action is it seems.
My issue with the department stems from less exciting areas — Motor Vehicle Tax (MVT) and Property Tax. If I were not a God-fearing citizen, by now I would had stopped paying my taxes.
In this instance, I am not even complaining about what is being charged despite the fact that rates are the highest in Pakistan. My issue is with the service I get in return.
Let us take my experience with the MVT. Three years back, when I bought a new car — the department charged me over Rs40,000 for registration and a new number plate. The car company salesman who arranges such things told me that a portion of that sum went to the official and a percentage to the government. Despite the passage of several years, I am yet to receive the permanent number plate and no one is willing to tell me why. That is my complaint.
Since 2018, I have been driving with a temporary number plate which has partially rusted away. One cannot read the number at daytime, let alone at night. But I cannot change it into something legible because I stand the risk of the traffic police imposing a fine on me for having what they call a fancy number plate. So, I gave in to continue driving around with a number plate no one can read.
There is more to this story. In my glove compartment I carry a document — given to me by the department which states that I have not yet been issued a permanent number plate. This letter has to be endorsed by the department every year otherwise I again run the risk of being fined by the traffic police.
The problem doesn't end there. The department insists that it is not at fault. The issue isn't with the number plates but that motor vehicle owners have not collected them despite several reminders. That is a lie. In the case of my number — it seems that the series of my number plate — BLR — has simply vanished. No one knows why. In the meantime, as my car travels across Pakistan, I feel embarrassed at having such a tattered number plate. If not for me, I appeal for my number plate for the honour of my province.
My adventures with the department do not end there. There comes the issue of property tax which is also handled by the same department. For a small property I own, I expect to receive a notice of property tax annually as is done in most countries. The reality is that the notice never comes. Instead, I have to go to the relevant department and find the relevant official who finds the relevant register and I beg him to issue me a tax challan for my property. For this "service", the tax official charges me money under the table.
But this year, even this time-honoured tradition was shattered. A new official had taken charge, I was told. Under this man, the department had "lost" the register that had all the manual entries of tax paid by me and many hapless others on their property. When I went to see this official, he asked for proof that I had paid taxes on my property. My bank receipts did not satisfy him. "We have nothing to tally this with," he told me.
For the official to "make" another register and to issue a letter that my tax payment was up to date, I was to pay a service fee. This is how the shakedown continues. Any protest results in fines and notices. How long we will endure this, I wonder.
Published in The Express Tribune, May 24th, 2021.
Like Opinion & Editorial on Facebook, follow @ETOpEd on Twitter to receive all updates on all our daily pieces.