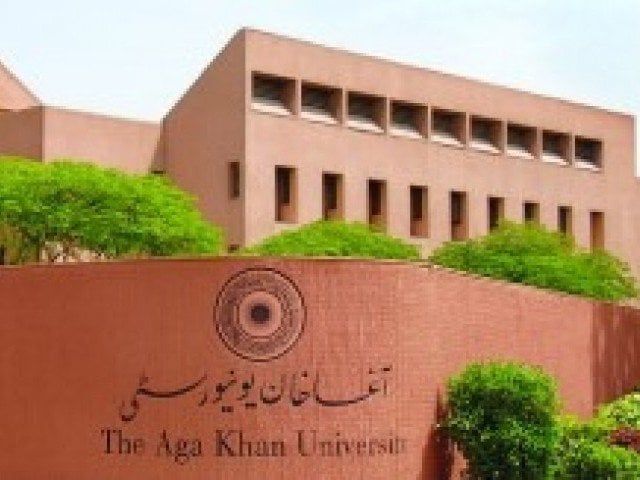 ---
The first-ever global convocation ceremony of the Aga Khan University (AKU) was live-streamed to a worldwide audience today, as 667 students on three continents received their degrees and listened to speeches by His Highness the Aga Khan, chief guest Melinda French Gates and AKU President Firoz Rasul.
The Aga Khan — who is also the AKU's founder and chancellor — expressed his pride in the university's contributions to the fight against the pandemic and saluted the courage and resilience of its faculty, staff and students.
He praised the graduates in Pakistan, Kenya, Tanzania, Uganda, and the UK for having chosen "a path of service to humanity."
"The university has made a critical difference — advising national governments, training public-sector medical staff, working with teachers and schools, raising awareness through media and journalism, and doing everything possible to treat patients and to save lives," the Aga Khan said.
He also noted the role of the AKU researchers in tracking new mutations of the coronavirus, assessing the safety and effectiveness of vaccines, and evaluating therapies for Covid-19.
Melinda French Gates, co-chair and trustee of the Bill & Melinda Gates Foundation, commended the AKU for its leadership in improving health and empowering women, and voiced confidence in the graduates.
"The Aga Khan University is not only a global resource – it is a transformative force for public health and women's health," French Gates said.
"We're proud of our partnership with AKU over the years."
"As graduates of the AKU, you join a remarkable group of women and men who are changing lives for the better all over the world," she told the graduates.
"And let me tell you: the world desperately needs your energy and leadership." The Gates Foundation and the Aga Khan Development Network — including the AKU — are working together in Afghanistan, Pakistan, India, and East Africa to improve health, advance economic development and create opportunities for women and girls.
To date, the foundation has provided approximately $90 million in funding for research and other projects at the AKU in areas including maternal and child health, infectious diseases, malnutrition, and Covid-19.
COMMENTS
Comments are moderated and generally will be posted if they are on-topic and not abusive.
For more information, please see our Comments FAQ