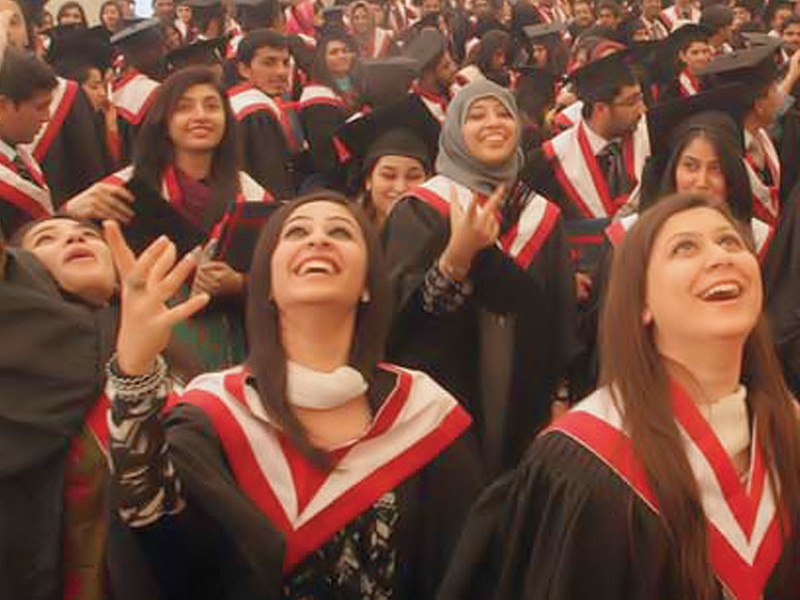 ---
PESHAWAR:
The provincial government has decided to take action against the Vice Chancellors of Women University Swabi (WUS) and University of Swat (UoS) and will send them on a forced leave. They are accused of illegal appointments and other irregularities. An inquiry against the Vice Chancellor WUS was conducted by the Governor Inspection Team while the inquiry against the Vice Chancellor UoS was conducted by the Provincial Inspection Team.
In light of the reports submitted by the inquiry committees, the Higher Education Department has requested the Chief Minister to advise the Governor, who is also Chancellor of the public sector universities, to send both the VCs on forced leave for a period of three months. "The Chancellor had ordered inquiry into the affairs of the Women University on the request of provincial Higher Education Department. Before floating request to the governor, the HED had received several complaints against VC Professor Shahana Urooj Kazmi," an official told The Express Tribune.
Basically hailing from Sindh, K-P government had appointed Professor Shahana for a period of three years. The official said that the Governor Inspection Team in its detailed probe found that she made illegal appointments and inducted around two dozen of her own relatives hailing from Sindh province. The second irregularity found by the GIT is that she appointed three retired persons in the university in violation of the Supreme Court of Pakistan decision.
According to the probe, a retired Colonel has been appointed as registrar and another person as spokesman while both of them didn't meet the required qualification and experience for the posts. Probe against the Vice Chancellor University of Swat Professor Mohammad Jamal Khan was conducted by Provincial Inspection Team. It recommended to the government to take action against the VC under the relevant law after the VC was found involved in illegal appointments, being unable to fill the vacant positions and irregular utilization of the budget.
READ Students up in arms over new dress code
The official said that during the inquiry one of the accused VCs also used abusive language and physically assaulted the team members. "When the team members were attacked by one of the VCs during the inquiry the Chancellor formed another committee to investigate the matter," said the official. As per procedure, the official said, the HED forwarded two different summaries of both VCs to the Chief Minister who will advise to the chancellor for any punitive action.
He said that the Chancellor can send a Vice Chancellor on forced leave for a period of 90 days and can also remove him/ her from the post under two different sections of the K-P Universities Act 2012.
COMMENTS
Comments are moderated and generally will be posted if they are on-topic and not abusive.
For more information, please see our Comments FAQ